CONSOB warns against Swissfingroup and Dubai FXM
December 30, 2019 at 09:21 PM

Italy's financial markets and services provider regulator CONSOB (Commissione Nazionale per le Società e la Borsa) has updated its list of forex brokers who are not licensed to operate in Italy. Swissfingroup and Dubai FXM are happened to get into the list. These firms have been offering investment services and activities to the Italian public without being authorized in the country.
Commissione Nazionale per le Società e la Borsa (CONSOB; Italian Companies and Exchange Commission) is the Italian governmental authority responsible for regulating the Italian securities market. The regulator is also responsible for the Italian stock exchange, the Borsa Italiana.
Are these brokers legit?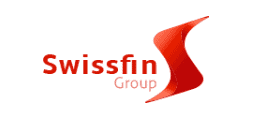 Swissfingroup is a broker that encompasses currencies, precious metals, commodities, CFDs and Futures. It is owned and operates by Terratech Ltd. Swissfingroup claims to be fully licensed and regulated, however, they do not give any legal documents or any other details connected to the authorities that issue its license. In addition, the broker is incorporated in the Marshall Islands, a popular offshore zone, where most of the brokers are NOT regulated. 
As to the Dubai FXM, it is a Forex broker, owned and operated by Dubai FXM Limited. It is a  registered, authorized and regulated company by Vanuatu Financial Services. You can read our detailed article about the risk of trading with brokers from Vanuatu. In addition, they mention being registered with the Financial Commission. 
The Financial Commission is not the financial regulatory body of any Government. It is an independent self-regulatory organization. From our source, It costs €24,000 per year to become a member. However, and there is no handbook or guidelines for brokers to run their business. Therefore, there is zero protection for traders. 
Traders should trade with well-regulated brokers such as UK brokers or brokers in Australia and reliable brokers such as Alpari and XM.com.
You can also share your trading experience with Swissfingroup and Dubai FXM by commenting on this post.