Iran Forex Brokers
Iran is an energy supply country dominated with 10% of the world's proven oil trading reserves and 15% of its gas reserves. However, Iran's currency, the rial facing inflationary pressures and its standing in the global market is being undermined by international sanctions which negatively affects the local forex market.
Iran Forex Platform
Forex Trading in Iran is stringently regulated by the Central Bank of Iran (CBI) running Iran Forex Reserves and holds the authority to oversee and regulate the financial market. So basically trading platfroms in Iran should be authorized by CBI to operate legally.
however in fact, not many forex trading platforms are available in Iran due to the international sanctions imposed on the country that restrict financial transactions with many countries within the US and EU, thus limiting trading options in Iran. Also, not so many Brokers operate in Iran for the same reasons too or able to accept traders from Iran
As a result of the sanctions, the majority of international brokers do not accept Iranian traders. Consequently, individuals engaging in forex trading should exercise caution when selecting brokers to avoid falling prey to scams and avoid solelly offshore based Brokers for high risks.
Learn more about forex trading on Wikipedia.
| Iran Trading Pros | Iran Trading Cons |
| --- | --- |
| Strict Regulation and safety from frauds | Sanctions on Forex Trading in Iran |
| Trading in accordance with the Sharia law | Unfavorable Poilitical and Economic Situation |
| Oil Economy | Limited number of Forex Brokers |
| | Limited number of traading instruments |
| | limited options for money transfers |
Forex Regulation in Iran
The Central Bank of Iran (CBI) is responsible for Forex brokers authorization in the country. CBI main responsibilities are: maintaining the value of national currency, improving the economic growth potential of the country and supervision of banks and credit institutions. It acts as custodian of the National Jewels, as well as foreign exchange and gold reserves of Iran.
You can visit official CBI's website www.cbi.ir.
The CBI is responsible for setting regulations and guidelines for financial institutions, including forex brokers, operating within the country. It ensures compliance with relevant laws and monitors the forex market to maintain stability and protect the interests of Iranian traders.
Due to strict financial regulation in Iran, it might be difficult to find a good local broker. There are some of the international brokers who offer their services to Iranian traders, but we should remind you that offshore brokers need to be avoided and the investment should be made only after careful research.
Forex regulation in Iran is characterised by stringent measures and engaging in unauthorized trading activities is deemed illegal and subject to persecution. The regulatory framework ensures the enforcement of these regulations to safeguard the integrity of the forex market and protect the interests of Iranian traders.
We advise against trading with unauthorized forex brokers due to the substantial risks associated with money laundering. Instead, opt for brokers who have solidified their reputation by obtaining additional top-tier licenses, such as FCA and ASIC, and have garnered numerous positive reviews from individual traders. (Read why Why Trade with UK FCA Regulated Brokers)
For further information visit Wikipedia.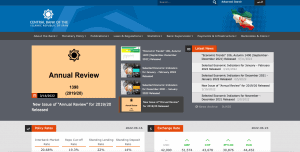 | | |
| --- | --- |
| 🛡️Is It safe to trade | Yes |
| 🔒Negative Balance Protection | No |
| 💰Compensation Scheme | No |
Top 5 Best Forex Broker in Iran
Here are our Top 5 Regulated Forex Brokers offering trading opportunities for Iranian traders through their international entities. We take into account the limited availability of both local and international brokers accepting traders from Iran due to sanctions. The Brokers listed below have been ranked based on specific criteria and their Overall Trust Score:
HYCM — Best Overall Broker in Iran 2023
Windsor Brokers — Best Iran Broker for Beginners 2023
FIBO Group — Best Broker in Iran for Technical Analysis 2023
Alpari — Best Iran Low Deposit Broker 2023
INGOT Brokers — Best Broker for Copy Trading in Iran 2023
Top Forex ECN broker at the world which work with Iran.
In Iran there are limited regulated international brokers that provide forex trading services, so is good to verify conditions well, becides many offshore brokers will fakely claim ECN environment. Among the best options for ECN brokers are FXTM, HYCM, and Alpari which are also well regulated.
List of Forex Brokers Iran Trading
Here's the full list of Reputable Forex Brokers accepting forex traders from Iran. Prior to selecting a broker, it is important to verify that they indeed offer services in Iran since conditions constantly change and select broker with additional top-tier license:
Broker
Detail
HYCM

Min. Deposit: $20

Max. Leverage: 1:30 | 1:500

Trading Platforms: MT4, MT5, HYCM Trader

Regulation: FCA, CySEC, DFSA, CIMA

HYCM Review
Windsor Brokers

Min. Deposit: US$100

Max. Leverage: 1:50

Trading Platforms: MT4

Regulation: CySEC, FSC, JSC, FSA, CMA

Windsor Brokers Review
FIBO Group

Min. Deposit: 50 US$

Max. Leverage: 1:30 | 1:1000

Trading Platforms: MT4

Regulation: FSC, CySEC

FIBO Group Review
Alpari

Min. Deposit: 5 US$

Max. Leverage: 1:500

Trading Platforms: MT4, MT5

Regulation: FSA, FSC

Alpari Review
INGOT Brokers

Min. Deposit: $100

Max. Leverage: 1:400

Trading Platforms: MT4, MT5

Regulation: ASIC, FSA

INGOT Brokers Review
GO Markets

Min. Deposit: 0 US$

Max. Leverage: 1:30, 1:500

Trading Platforms: MT4, MT5, cTrader, WebTrader

Regulation: ASIC, CySEC, FSC, FSA

GO Markets Review
Eightcap

Min. Deposit: 100 US$

Max. Leverage: 1:500

Trading Platforms: MT4, MT5, TradingView

Regulation: ASIC, SCB, CySEC

Eightcap Review
Orbex

Min. Deposit: US$100

Max. Leverage: 1:500

Trading Platforms: MT4

Regulation: MFSC

Orbex Review
FXCC

Min. Deposit: No minimum deposit

Max. Leverage: 1:30 | 1:500

Trading Platforms: MT4

Regulation: CySEC, SVG FSA

FXCC Review
AvaTrade

Min. Deposit: $100

Max. Leverage: 1:30 | 1:400

Trading Platforms: MT4, MT5, WebTrader, AvatradeGO, AvaOptions, DupliTrade, ZuluTrade, AvaSocial, Capitalise.ai

Regulation: Bank of Ireland, ASIC, JFSA, FSCA, CySEC, BVI FSC, FRSA, ISA

AvaTrade Review