Reason to avoid: No License
Listed Date: January 11, 2019
Top 3 Regulated Forex Brokers
Beware Olymp Trade is a Non-Regulated broker. It is NOT SAFE to trade.
Olymp Trade – Smartex International Ltd
Registration Address/ License:
St. Vincent and the Grenadines
Registration Requirement: 2,000$
Olymp Trade is a trade name used by a Smartex International Ltd., a company that provides options trading services and registered in St. Vincent and the Grenadines. The company claims to be one of the fastest growing companies that deliver access to trade to the client at any level, increasing its trading volumes daily and currently closes around 32M trades per month. Moreover, the broker received numerous awards, the world industry recognition for their services, options trading platform, fast growth and innovations.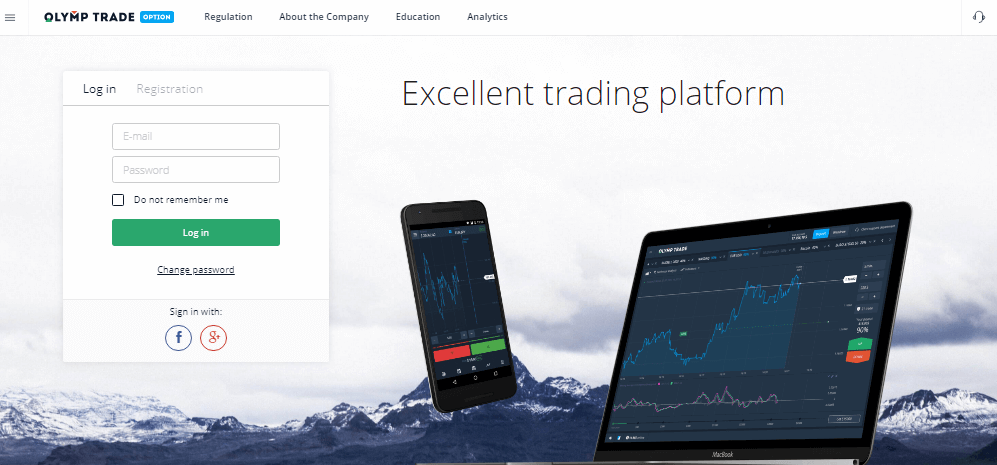 Nevertheless, the company operates without a proper license from the industry authorities alike FCA (UK) or ASIC (Australia) that protect clients and delivers necessary regulation to the service providers along with the convenience to the users and, of course, their investments. Unfortunately, it is not the case of Olymp Trade since the company only holds a membership in the international Financial Commission (FinaCom). Even though the FinaCom is a well-respected organization, it is a self-regulatory organization which cannot guarantee the safety of the trading environment and does not regulate the daily operations of the company, therefore can't provide a necessary protection to the client. Overall, the company offering is among the competitive ones along with its reputation, but generally, options are a high-risk investment due to its nature of trading, as well as the unlicensed environment of the Olymp Trade company puts some question marks either to enter the trading or not. Since the capital and the security of the investors' funds is a primary goal, it is strongly recommended to choose among well-regulated companies that hold all necessary licenses, upholds authorized operations and delivers customer service on a proper level.