Belgium FSMA warns against Beflix and Trade Idea brokers
January 21, 2020 at 06:47 PM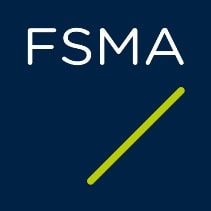 The Financial Services and Markets Authority (FSMA) warns the public against the activities of Beflix and Trade Idea who are unlawfully operating in Belgium. The regulator has added that these trading platforms try to arouse consumers' curiosity by placing scam ads on social media such as Facebook. In these fake ads, a well-known person often explains how to get rich quick.
The Financial Services and Markets Authority (FSMA) is the financial regulatory agency in Belgium. As a supervisory authority, the FSMA strives to ensure the honest and equitable treatment of financial consumers. It aims at the fair and orderly operation and the transparency of the financial markets by ensuring that listed companies provide correct and complete information.

According to the official statement, the victims who agree to invest with Beflix or Trade Idea complain in particular about finding themselves unable to recover their money, or simply not hearing any more from the platform with which they have invested their money.
Beflix is a Forex and CFDs broker, owned and operated by Altridium Group Inc., and incorporated in Seychelles. Seychelles is notorious for its practically absent requirements and regulations. Therefore, it became an offshore zone for shady forex brokers such as Hugo's Way, Pari Fx Trade and more. We advise all the traders to avoid Beflix and other brokers from Seychelles.
As to the Trade Idea Forex and Crypto broker, the company doesn't provide any information about its location as well as regulation. There are basically no legal proofs of this firm to be allowed to offer its financial services to the public. That is another type of brokers we would recommend traders to avoid.
It is better to avoid dealing with unregulated and offshore brokerages and choose properly regulated and reliable brokers. A good example of such are the ones supervised by the FCA or ASIC.
You can also share your Beflix and Trade Idea experience with us by commenting on this post.