December 19, 2018 at 05:41 PM
Forex Trading Scams
We are here to answer all typical questions traders might have, with an increasing flow of trading scams offering sophisticated solutions and target, actually, everyone with promises of miraculous gains, high returns, and chances to trade in Foreign Exchanges, CFDs, Binary Options or other derivatives to "get rich almost instantly" rises day by day.
As Scammers primarily target individuals in order to obtain their money or personal information. It's crucial for everyone to be vigilant and equipped with knowledge on how to safeguard themselves against scams and identify fraudulent offerings.
How does Forex Trading scam work?
A forex broker scam in simple words refers to fraudulent activities posing as legitimate forex brokers provided by dishonest individuals or entities. Scams typically deceive traders by misrepresenting their services, manipulating trades or prices, withholding funds, or engaging in other unethical practices to exploit unsuspecting clients for financial gain.
With an alert in your mind that scams do exist, any trader or investor should deal with any business offering or uninvited contacts very carefully. In fact, it is harder to detect scam if you're a beginner in trading world, since all Broker would mention they are "regulated, safe and trustable with excellent serivce provided". However, a detailed check of the information about the potential broker, especially its official legal data stand at the glance of any further steps, along with compliance to high service-providing standards and of course implementation of protective tools.
Many firms pretend to be a legal entity or username, or registration number from the regulated broker while pretending to be official but in fact, are just clone firms or Brokers that are offshore based which are not considered safe (Read Here Why to Avoid Brokers from Belize). Scammers also might claim to be an overseas firm and initially succeed to look like a real brokerage, as technology is getting smarter, however still be fraudulent Broker by nature.
In fact, Most of the information can be fakely claimed, while official license data is always open through the regulator's websites and accessible at any time, so examine it carefully. Besides Top-Tier regulation always update list of unlicensed and fraudulent companies, so good to do research too. See snapshot on How to Check Broker License from FCA UK Regulatory website below.
The reality is that only officially regulated brokers should accurately state any sentence and provide the exact service as every word mentions on the website, since the authority checking on it. In return, the rest of the "firms" can promise whatever looks and sounds like a very attractive investment opportunity with the highest potential gains, but in fact, no one guarantees its nature. Just because the information looks official and true, it does not mean it is.
Furthermore, there are many other tricks frauds use, alike as the scammed traders report most often the broker will allow a very small initial deposit as an exclusive offering, run an attractive, allegedly smooth trading experience and even process some withdrawals just to give a successful impression that there is nothing to worry about. But further many issues will appear from being silent to Blocking account. See comments from real traders for one offshore Broker Hugos Way
Besides, typical tactic after seeing first success trader may invest more money, in many cases Broker representative also pushes traders to increase deposit promising higher returns, while in fact no one can tell you how much to invest, you should define amount you wish to trade with only yourself! Yet, sooner or later returns are ending, the account might all of a sudden become blocked, or the trader will face manipulation on price feed during a trading session and the balance will be gone to zero claiming trader made his own mistake.
Another typical scam issue happens with withdrawal processing, the funds getting stacked in the account or the trader receives ignorance, with no response, or the company is accused of unreasonably withholding the money of its clients.
Unfortunately, these practices are very common among frauds and every trader should size the actuality of non-regulated firms that simply operate traders, their accounts, and funds in their own way, with no reporting or control from any authority, therefore those firms most likely scams.
How to protect yourself?
Even though the authorities and legal institutions taking serious steps to protect clients through public education, guidelines about investment services, and constant monitoring of the market offering with an updated list of recommendations, as well as companies that should be avoided. There are thousands of new scams appearing every day and year, so of course, none of the authorities or watchdogs can keep an eye on all of them. Therefore, every trader should follow certain guidelines in order to recognize rather the trading offering worth attention or you should protect yourself and avoid any further contact with the company. This list of recommendations on How to Avoid Trading Scams includes:
Do not open or click on suspicious links, and keep your devices and computers secure.
Be very cautious while dealing with any representative, as the scammers may reach you out through any available source like email, social media, various chats, or websites while will try to get into your trust. A further scenario will go to an attractive offering in quick and high gains with no bother, which is indeed hard to resist, yet safety always first.
Keep your personal, identifiable, and money information secured, never share any sort of documentation with representatives personally. Do not agree to send money or give credit card details to someone, as well as beware of unusual payment processing methods and payment requests, which often include virtual currency like Bitcoin.
Do not respond to rush in account opening or call to act immediately due to some sort of "hot offer". Scammers usually use high-pressure tactics to get you to fund the account soonest possible, but it is not a good idea to make a fast decision without prelaminar careful review and consideration of all risks involved.
Always verify the broker's registers before dealing with any firm in official sources and do not choose only Offshore or Unregulated Brokers (for example, see the snapshot of Capital.com FCA license on the regulator's website) and check on their reputation, as well as read Forex Brokers reviews. Probably, if the firm is not authorized it is a high risk to be a scam. Also, you can always check Warning lists issued by the industry authorities and of course, you should run your own research see comments from real traders and consider strongly any issues, as well as review the List of Brokers to Avoid.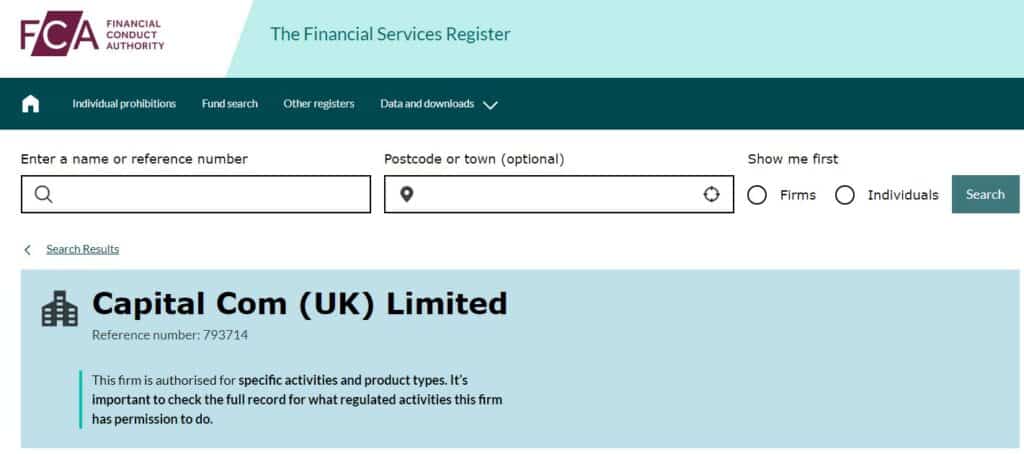 What to do if you got scammed?
In case you got already scammed you should report a scam to specified Regulatory authorities in your country and better to access a specialist for advice on your following steps, however there are many scammers claiming to returrn Forex Looses as well, so be cautious in this point too. The Regulators like UK's FCA, Australian ASIC, Cyprus CySEC, and others provide an open and well-guided complaint procedure, therefore you should contact authorities immediately in case there are any concerns of being scammed, see snapshot on Complaint Form below.
You can Submit Trading complaint to the respective authorities by these links:
If you traded or invested with a non-regulated entity or offshore Broker, in fact there is no investment protection applied, and it is almost impossible to get any response since the Broker obliges almost to nothing, yet try to complain to your local authority. Besides, there is no established compensation, unlike the Regulated Forex Brokers provides.
In addition, you should keep an eye further, as those who became victims of scams are likely to be targeted again by other companies, as simply scammers sell out the information about potential investors further on.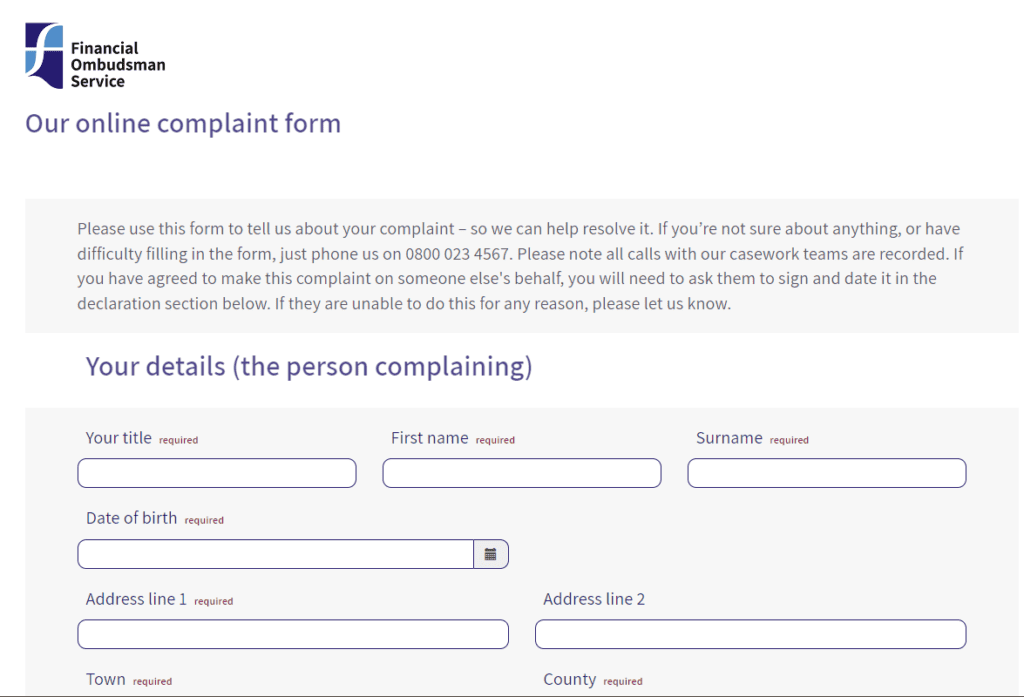 Conclusion on Forex Trading Scams
In conclusion, Scammers can trick you with a strong attempt to convince you of their genuine financial trading service, yet getting only to hand over money, so it is important to exersice caution. You should make sure that offering or investment advice from the company or representative is a legal and strictly overseen service.
We advise seriously considering only reputable financial advice or guidance before investing, as well as doing your own research. Always check on the firm attentively, read out the Forex Brokers Reviews, confirm registers, and do not rely only on the information provided by the potential company only through its webside. And of course, better choose your trading brokerage among Regulated Forex Brokers and avoid solely offshore-based firms from popular offshore destinations like Belize, Vanuatu, SVG, Mauritius etc firms.
If you think the company or another is likely to be a scam, do not deal with them any further and report the broker to the particular authority.