Tickmill hit highest gains
November 19, 2019 at 09:30 AM
Tickmill as a relatively new player among the brokers that offers its services 2014 but already showed its significant impact on the trading industry by the number of clients and gains they report.
The rapid development of Tickmills' trading environment recently brings the fantastic achievement of a record increase in Net Profits consolidated for 3 quarters of 2019, while the Company projecting to reach $35 million per year.
Some of the best advantages of Tickmill its agency only execution model, which makes no difference between clients, very advanced instrument range together with high technology possibilities to trade along with great pricing starting from 0 pips. Read more about STP Brokers by the link.

As Tickmill states, moving to trading volumes Tickmill reached organic growth in key markets over 13.1% comparing to last year's results noting its strong profitability, cost optimization and overall investment in technology. What is interacting, recent developments of Tickmill boosts productivity even through low volatility of 2019 that makes Tickmill group stronger by inject of additional capital and serving as additional protection to the clients and company itself. Also, this great achievement brings additional opportunities to diversify portfolio and offering, introduce better conditions and produce even better results to the benefit of both international traders and the company as well.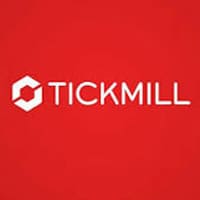 Together with its competitive offering to both beginning and professional trader Tickmill may bring you some tailored solutions, so you may read full Tickmill Review by the link and get to know about their general offering in a detail. As well you may check the other UK regulated brokers for your consideration.