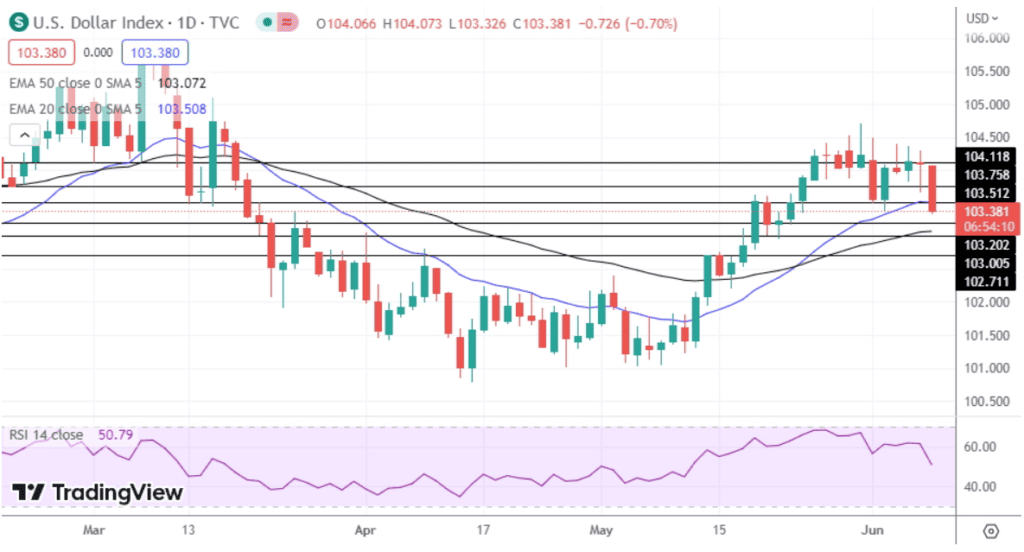 The initial applications for unemployment benefits surged to 260,000 over the past week exceeding the highest level since October 2021.
The Dollar Index, DXY, fell sharply on Thursday after the US economy sent an alarming signal. The total number of jobless claims has reached 261,000 surpassing estimates of 235,000 and exceeding the 233,000 claims from the week before. As a result, the dominant dollar lost its strength and depreciated by 0.7% as it ventured southward. (Learn more about Forex Trading in the US)
Jobless claims are weekly statistic reports issued by the US Department of Labour that estimate the total number of people filing for unemployment insurance benefits. There are two types of jobless claims – initial, which consists of people filing for the first time, and continuing, which comprises people who have been receiving unemployment benefits for a while. This is an important indicator for the nation's macroeconomic scene keeping track of the health of the US jobs market.
The latest figures are higher than those of October 2021 which explains the sharp reaction in the US currency. As a result, the EUR/USD pair surged by approximately 80 pips, reaching $1.0780, while the GBP/USD pair gained around 120 pips, surpassing the $1.2550 mark.