Swissquote adding Vanilla Options to its platform
November 21, 2019 at 11:24 AM
Swissquote as a leading online Swiss bank and broker looking to diversify its portfolio by adding an opportunity to trade FX Vanilla Options.
Newly added Swissquote options are available for 45 currency pairs that offer individual trading strategies together with expiry dates tailored to days or even one year. In addition to that, FX options perfectly allow you to manage trading risk on currencies, hedge or engage to various strategies in a range of instruments.

Overall, Forex Option as a European fully legal wat to put options enables global traders to much better and wider opportunities suited to individual strategy. Indeed, the financial industry in recent years changes truly quickly and radically, making in some ways difficult to find a correct lead and choose an instrument to trade. However, nowadays it is much easier to obtain information than ever before making it possible to learn and understand the pros and cons of each strategy or asset which Swissquote will be gladly supporting by its advanced educational materials as well.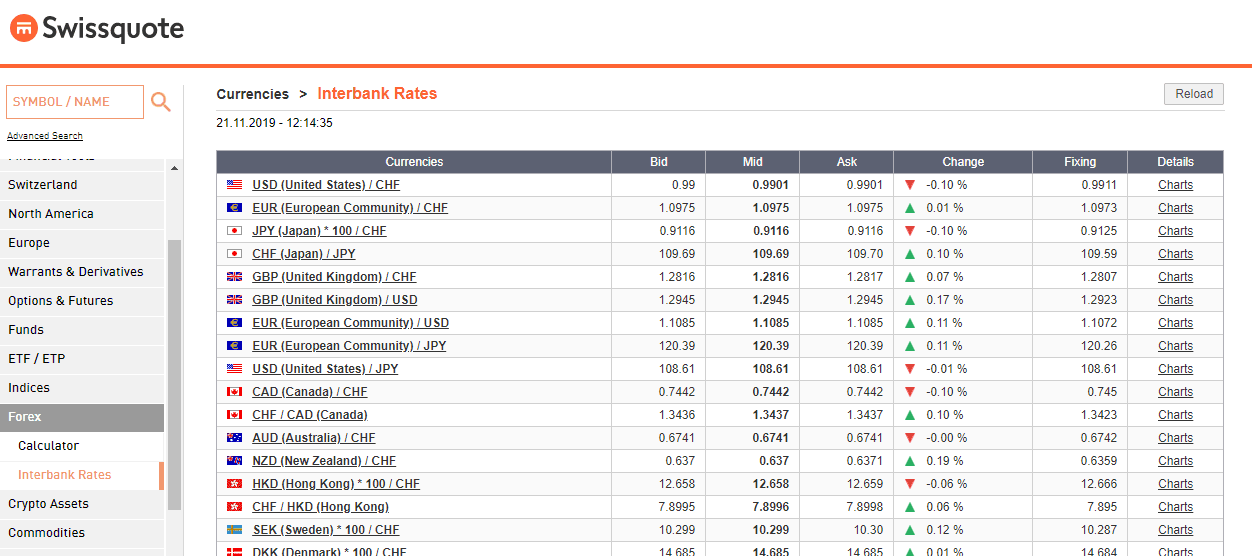 Swissquote was launched back in 1996 as a financial platform and ever since is highly respected within and beyond Switzerland broker for its advanced trading platform full of features, great functionality they provide and attractive opportunities for Forex trading they offer.
In fact, Swissquote is a leading provider of online trading services and is the largest financial portal with comprehensive information to learn, develop and invest. You may read full Swissquote Review by the link and get to know about their offering in a detail.