Shiba Inu, Dogecoin, Cardano, and More Crypto in FBS Trader
November 23, 2021 at 09:55 PM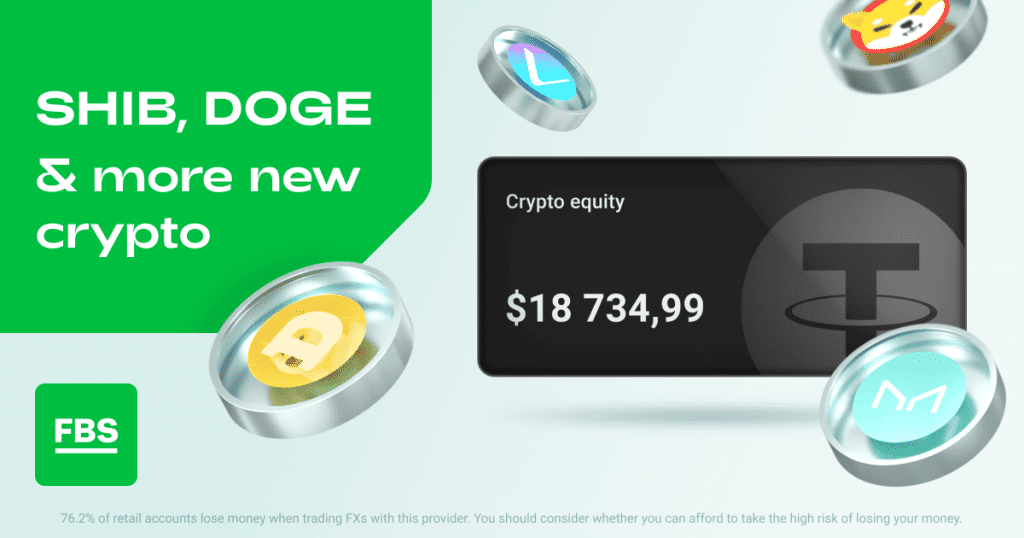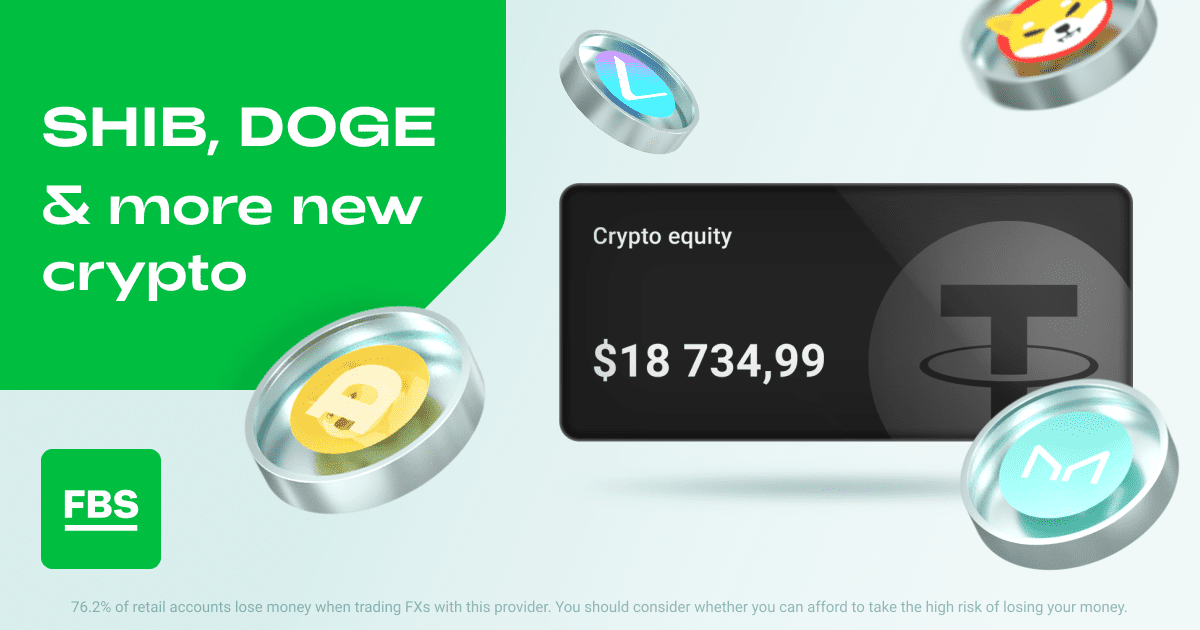 The latest crypto trends didn't make FBS's traders wait, as this international online forex broker has added new crypto assets to its product. Among these new assets are Shiba Inu, Dogecoin, Cardano and some others that are now in the FBS Trader app.
FBS dares to give the best trading opportunities to its clients. That is why the broker is constantly growing the functionality and variety of its products.
The crypto market hits new heights
Since crypto trading becomes more and more popular, FSB broker decided to add to its offer a Crypto account for its clients to be able to trade crypto efficiently. This Crypto account opens the door to unlimited trading any day and any time. The traders can now access more than a hundred crypto assets, from top currencies, like Bitcoin, to the rare crypto to metal pairs. And now, the list of crypto in FBS Trader has become even bigger to unleash the full crypto potential.
Hyped-up crypto assets
This time, the most trendy and promising crypto assets were added for trading via FBS Trader:
Shiba Inu
Cardano
Dogecoin
Solana
Polkadot
Chainlink
Polygon
Uniswap
Algorand
Filecoin
Maker
Avalanche
VeChain
These crypto assets are being the most discussed and the most popular now. Every FBS trader can trade these and more instruments safely with a credible FBS Trader app.
Reliable and safe choice
FBS is a trusted and safe broker, with proven reliability of 12 years of experience, numerous awards and multiple solid sports partnerships.
FBS always puts client's satisfaction as a priority thinks about novices in crypto trading. Specially for those confused about crypto trading, FBS Trader offers a Demo Crypto account to taste digital currencies with no risk. A Demo Crypto account replicates the real market and all crypto assets, including thirteen new ones. Thus, everyone can use a virtual $10K to practice skills and feel more confident in crypto trading.
New crypto assets are already waiting for traders in the app. This time, Shiba Inu, Dogecoin, and other coins were added to the crypto list. Stay tuned for more popular instruments in FBS Trader since this is not over.