Getting Lower Costs on Shares with IBKR Fractional Trading
November 25, 2019 at 12:17 PM
Fractional Share trading is now provided by one of the biggest global brokers – Interactive Brokers, in return removing some obstacles towards portfolio diversification on US securities and allowing to trade with smaller capitals.
One of the most amazing features while trading fractional shares is that you may divide your investment amount and intersperse portfolio by putting smaller balances to stocks, which were unaffordable before for many investors due to high prices. Therefore, by bringing better possibilities to magnify returns, IBKR now offers a great possibility to enter into US securities by the amount you decide to place.
Discover more about Interactive Brokers Fractional Trading by the link.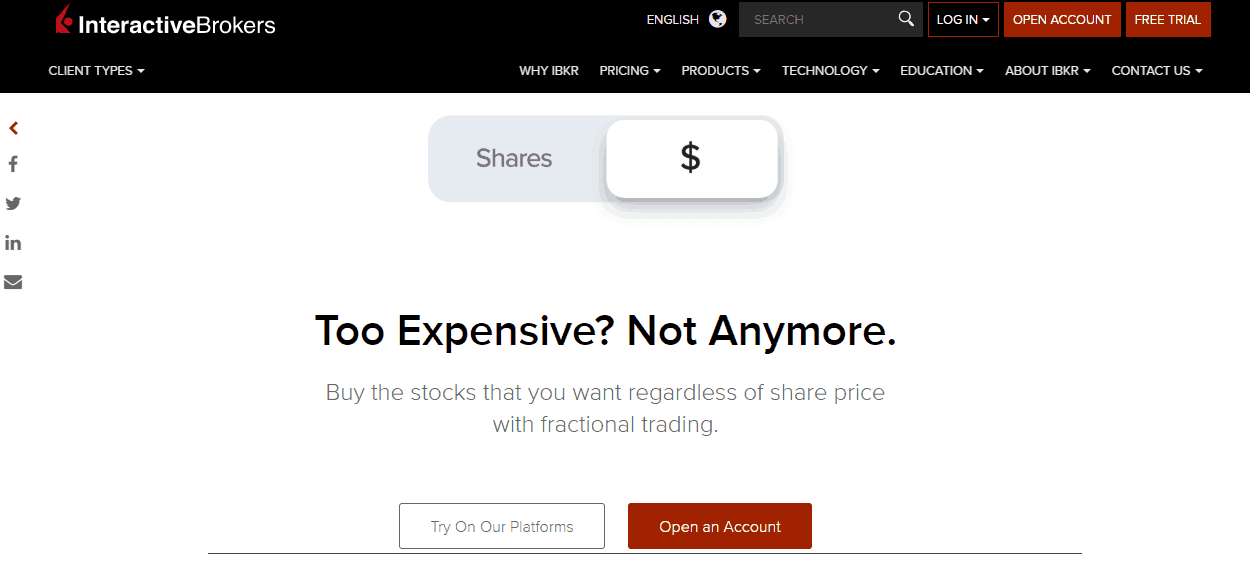 Practically, you may purchase any amount of stock through the IBKR platform either $100 or $10,000 while placing an order in dollar amount, which is making your calculation of the position easier and of course less costly.
Fractional Trading from now on available on all Interactive Brokers platforms and accessible for new clients or existing ones using IBKR Lite or IBKR Pro accounts. Moreover, IBKR clients getting an opportunity to attractive costs and lower commissions through the mobile application IBKR Mobile App accessible for Android or iOS devices along with the latest improvements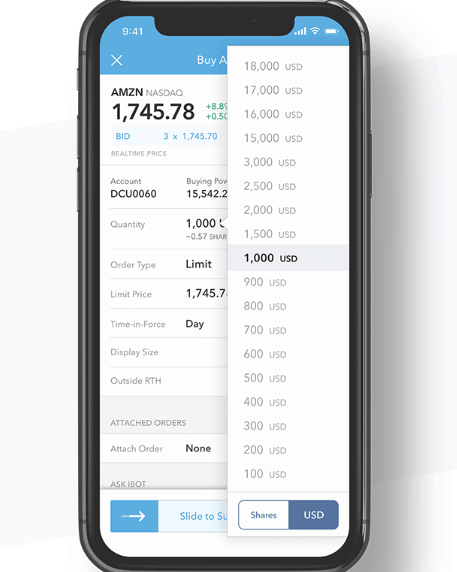 Interactive broker is one of the largest global electronic broker and financial groups that serves over 650,000 clients worldwide, operating through over 125 exchanges in numerous countries and is globally known for its corporate and operational practices accompanied by high-end trading technology enabling vast trading opportunities on numerous instruments. What is more, IBKR by its true global coverage and huge volumes they operate recently not only provides wide access to numerous instruments but also eliminates trading costs by lower commissions and now by the possibility of fractional trade.
You may read full Interactive Brokers Review by the link and get to know about their offering in a detail, as well you may check other Regulated brokers for your consideration.