FxPro extends McLaren F1TM partnership
December 1, 2019 at 11:00 AM
FxPro a UK based and international broker announced its expansion of partnership or better to mention sponsorship of McLaren F1TM Racing Team.
It is already the second year in a row FxPro cooperates with McLaren and is eventually a historical partnership that continues to support both excellence and latest innovation. (You may read our FxPro news published back in 2018.)
It is an interesting fact that both organizations sharing similar splendid achievements in the industry they operate, which makes cooperation a unique joint venture. The FxPro branding will now be placed to the front wing and cockpit of the McLaren F1TM racing cars participating in the Australian Grand Prix 2020. Read more about FxPro and McLaren F1TM partnership by the link.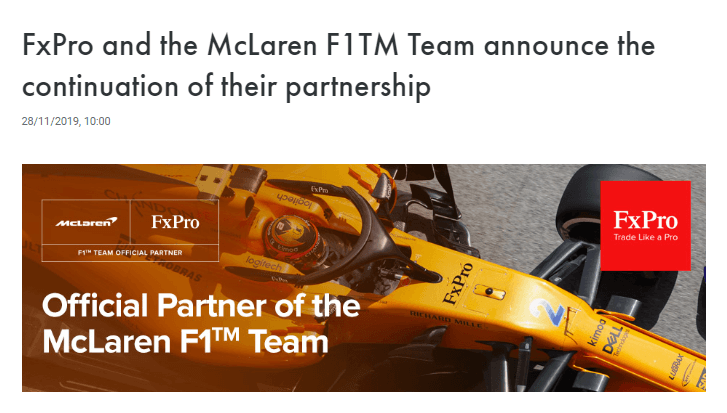 Needless to say that both organizations are thrilled for further achievements and even better challenges to come. As the FxPro process over 7,000 orders every second it knows perfectly well what technical capability and pressure mean, which is also another point on connection between FxPro and McLaren F1TM.
As Ilya Holeu, Chief Marketing Officer FxPro mentions:
"We are very excited about our continuing collaboration with McLaren starting from 2020. There is a powerful connection between the philosophies that underlie each of our companies, and here's hoping it's a great new year for both organizations, driven forward by even higher levels of determination, expertise and the all-important technological edge that makes the difference."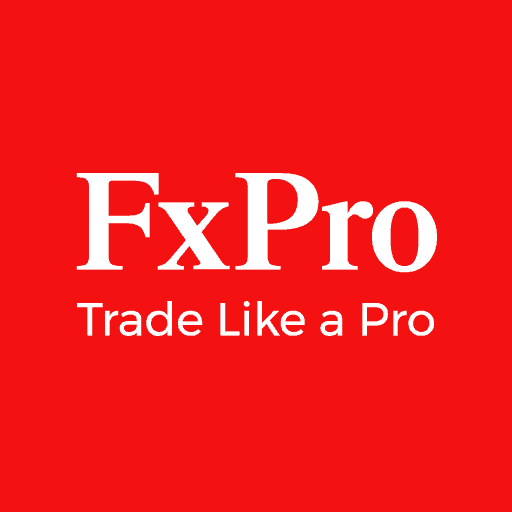 Overall, FxPro as a trading brand and a quite widely known brokerage firm started its operation in 2006 and ever since shows its constant growth, appreciation to innovations and being famous for its client-centric approach. Among its numerous benefits and trading opportunities, we should admit great variety of assets to trade, unparalleled NDD execution and of course a pricing strategy they offer.
However, you may read full FxPro Exchange Review by the link and get to know about their offering in a detail in reverse proposing your professional trading solutions.