Dukascopy Warns Clients GCG Asia (Fake Website 2019)
February 28, 2019 at 09:06 PM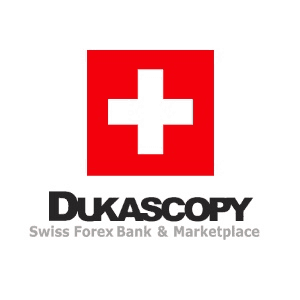 Switzerland-based forex bank and broker, Dukascopy, has warned customers that forex trading company GCG Asia is fraudulently claiming to be the bank's authorized firm.
In the announcement, Dukascopy Bank cautions that neither it nor any entities of Dukascopy Group have relations with GCG Asia, although the latter fraudulently claims the opposite:
"Please mind that contrary to the fraudulent allegations of GCG Asia, GCG Asia is not in collaboration with Dukascopy Bank or with any other entity of Dukascopy Group.GCG Asia is fraudulently using Dukascopy's name and logo for attracting clients/investors, without Dukascopy Bank's permission."
The bank announced that it has taken legal action to stop the sham organization from misusing its name and logo. Customers were warned that GCG Asia is not a member of Dukascopy Group and none of its entities are associated with it.
Dukascopy is a Swiss innovative online bank based in Switzerland and operating since 2004, providing online and mobile trading, banking and other financial services through technological solutions. Dukascopy Bank is regulated by the Swiss Financial Market Supervisory Authority FINMA as a bank and a securities dealer. As well due to international presence, the bank holds authorization from FCMC regulatory in Latvia and FSA Japan. You can read our full Dukascopy review here.