Spanish CNMV warns of WiseFunds and Just Perfect Markets
February 1, 2020 at 08:42 AM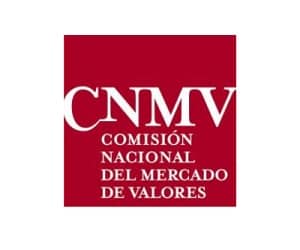 Spain's financial markets and services regulator CNMV has issued warnings against two forex brokers WiseFunds and Just Perfect Markets. According to the public warning notices, these entities are not authorized to provide investment services or investment advice and auxiliary services, including foreign currency transactions in Spain.
The National Securities Market Commission (often abbreviated as CNMV) is the Spanish government agency responsible for the financial regulation of the securities markets in Spain. It is an independent agency that falls under the Ministry of Economy, Industry, and Competitiveness. The regulator maintains a register with investment companies that are authorized to operate in Spain.
Are these brokers legit?
WiseFunds is a broker that offers Crypto, CFDs and Forex trading. The broker doesn't disclose the company behind the brand's name as well as its regulatory information. The terms and conditions on the website state that WiseFunds is under the jurisdiction of Bulgarian and UK Governing laws. There is also no information about the broker's location or contact details. The map in the "Contact us" section shows London as a location, so we assume that's where the company's office is supposed to be. However, WiseFunds is NOT listed as a regulated entity in any of the regulatory registers.

Just Perfect Markets offers Forex, commodities, indexes, CFDs and leveraged financial instruments. It is owned and operated by Just Perfect Markets Limited and incorporated in St. Vincent & the Grenadines as a Business Company. St. Vincent and the Grenadines is notorious for its practically absent requirements and regulations. Due to the setup cost is low and it does not regulate forex trading. Therefore, it became an offshore zone for shady forex brokers such as 4xincome, Monfex and more. You can read our detailed article about the risk of trading with brokers from St. Vincent and the Grenadines.
Generally, we always advise traders to avoid dealing with unregulated offshore forex brokers, as they may be involved in investment scams. There are a number of properly Regulated Brokers to choose from on our website.
You can share your WiseFunds and Just Perfect Markets experience with us by commenting on this post.