WTI Benchmark Falling: Oil at an Important Crossroad
April 12, 2022 at 09:43 PM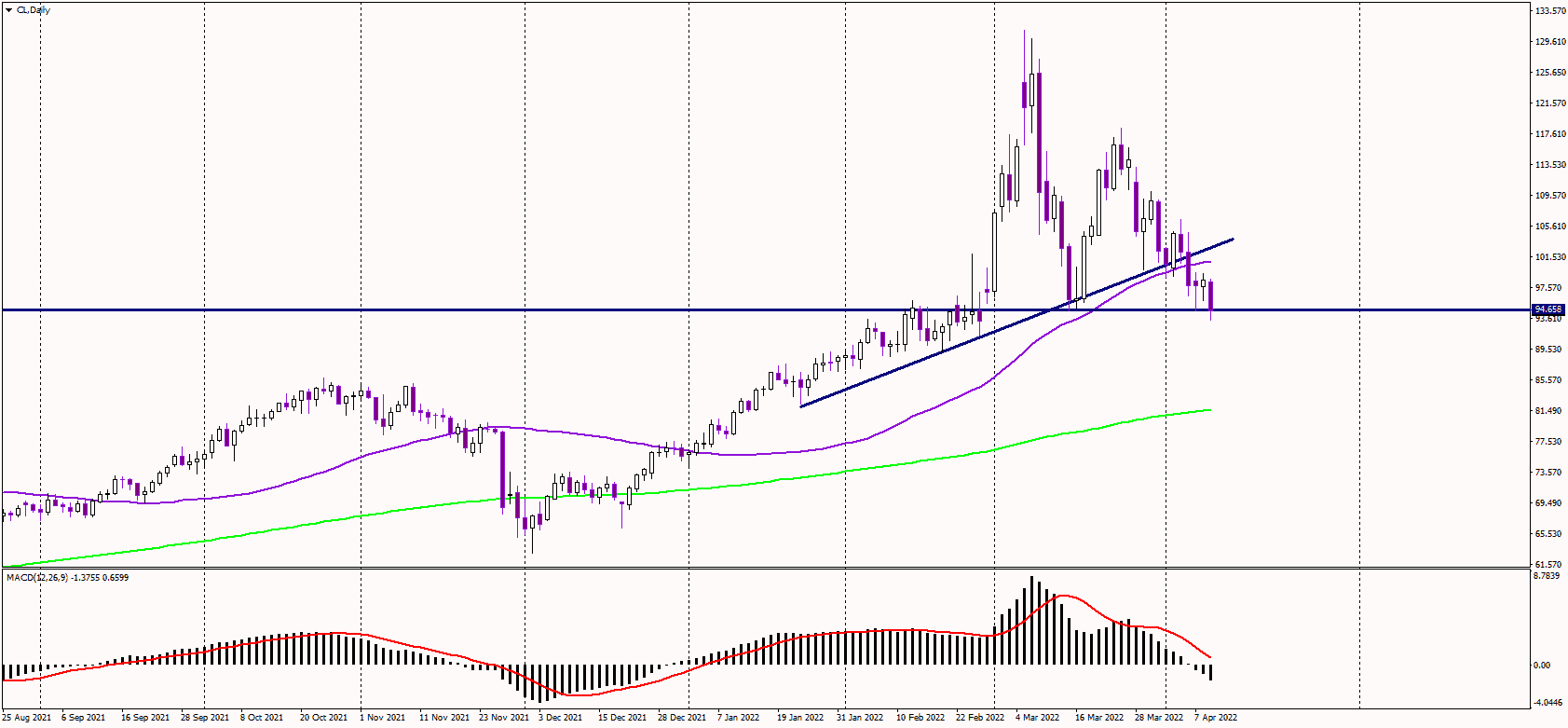 The West Texas Intermediate (WTI) benchmark has been falling recently, and the price dipped below the psychological 100 USD threshold. Can the short-term bearish trend continue?
To bring price stability to the oil market, the IEA has promised to infuse an additional 60 million barrels of oil into the global supply from its strategic oil stocks for the next two months. The additional supply from the IEA will strengthen the release of 180 million barrels by US President Joe Biden out of their Strategic Petroleum Reserve (SPR), announced a few weeks ago.
Additionally, the ongoing COVID-19 restrictions and lockdowns in China have led to a decline in demand from China, the world's largest importer of oil, likely helping WTI oil decline to double digits again.
In other news, The European Union (EU) is holding a high-level dialogue meeting with the Organization of the Petroleum Exporting Countries (OPEC) on Monday, as the EU is looking at ways to step up sanctions against Russia, including an oil embargo.
However, Europe is split on an immediate oil embargo, with the EU's most significant economy. Germany, currently unwilling to go for it, saying an oil ban would plunge Germany and Europe into a deep recession. So, is the EU sanctioning themselves, or what is the plan here?
Technically speaking, oil is now testing March lows near the 94.50 USD level. We might see a quick decline toward 90 USD if the price drops below it. In case peace is restored between Ukraine and Russia, the WTI benchmark can drop further toward the 200-day moving average, near 81.50 USD (the green line).
Alternatively, if bulls defend the mentioned support, we might see a quick return to 100 USD. If oil jumps above that resistance, further gains toward 105 USD seem likely.