What's Next for Gold and Silver?
January 18, 2022 at 09:53 PM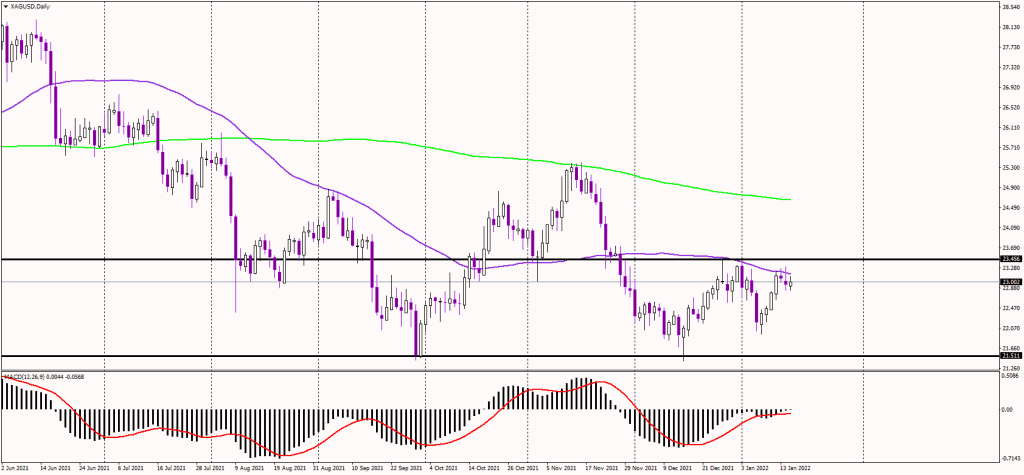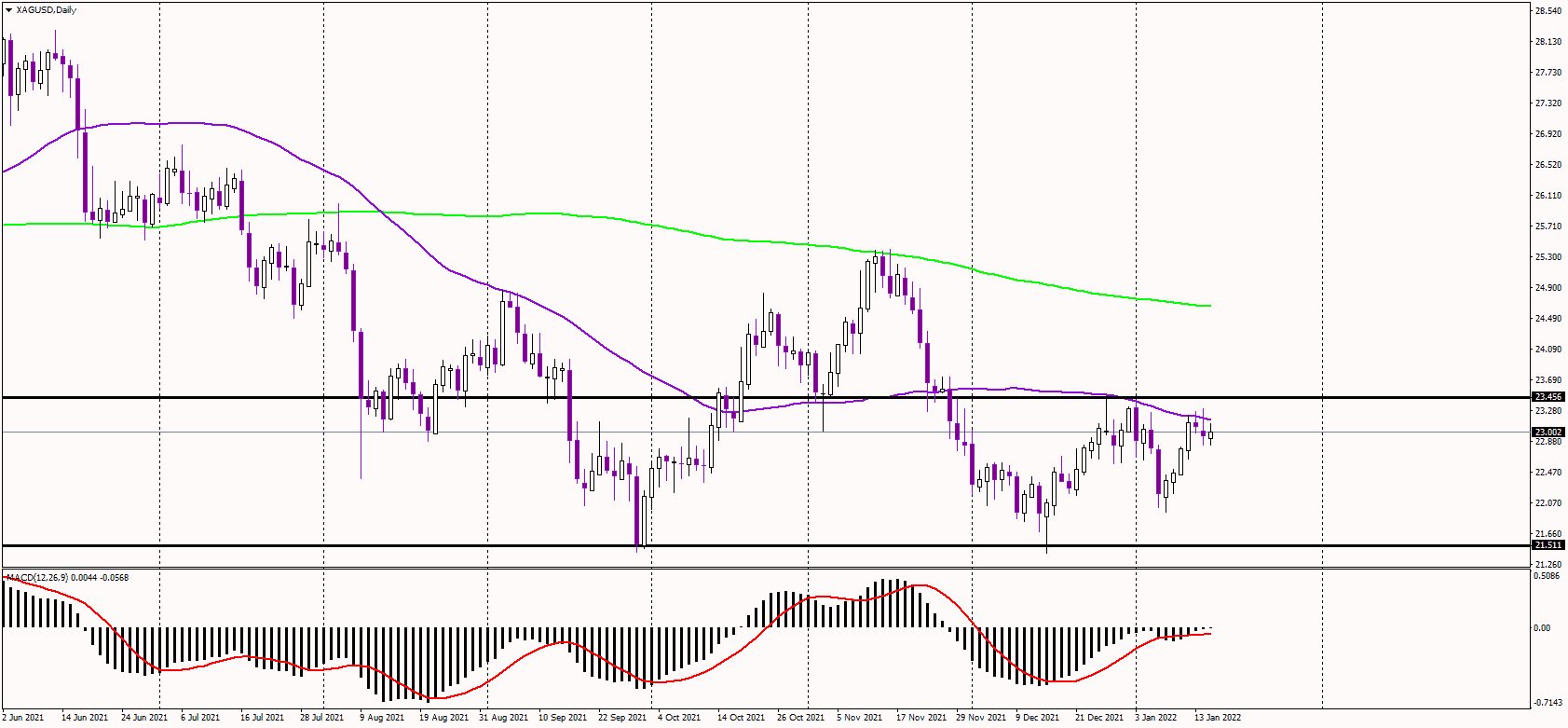 Both silver and gold are trying to find a direction after the recent consolidation. Usually, precious metals are affected by two things – US (real) yields and the US dollar. 
Advancing Yields
US yields continue to rise sharply, with the 10-year yields jumping above 1.8% for the first time since January 2020, posting new cycle highs. At the same time, 2-year yields advanced above the psychological 1% threshold for the first time since February 2020. 
Traders continue to price in more and more rate hikes in 2022. Currently, four rate hikes are expected this year, with the first one likely happening at the Federal Reserve's (Fed) March meeting. Additionally, JPMorgan Chief Executive Officer Jamie Dimon said on Friday that the central bank could raise rates as many as seven times. That would undoubtedly be a hawkish surprise. 
At the same time, US real yields are spiking higher, with the 30-year real yield trying to get back from negative territory. That could be a confirmation signal that the Fed will slow inflation over the following months. On the other hand, the short to medium real yields remain below zero, but the trend is clear – they are rising.
Soaring nominal and especially real yields are normally a bearish impetus for gold and silver.
A Struggling USD
However, the Forex market is not so bullish on the USD as the dollar index has recently dropped below the long-term uptrend line from last year's lows, possibly ending the long-term bull market, unless the trendline (95.30) is reclaimed. Should the USD fall further, precious metals could be supported. 
It looks like the EURUSD pair has bottomed below 1.13, and we might see a rally toward 1.1520. If the euro climbs above that level, the medium-term trend in the EURUSD pair could change to bullish, weakening the USD and possibly sending the metals higher.
The daily chart of gold is not that bullish right now, although if the price jumps above the resistance of 1,830 USD, we could see a rally toward November highs in the 1,865 USD region, with another target at 1,900 USD.
Silver's daily chart is looking much worse as the metal trades near its 18-month lows at 21.50 USD, with the actual price at around 23 USD. Silver must climb above 23.50 USD to cancel the immediate short-term bias, with the key resistance spotted at the 200-day moving average below 25 USD (the green line). A breakout above that level could offer further demand, possibly leading to a rally above the critical level of 25 USD.