Turkey Stops the Supply of Oil not Under Russian Sanctions, Raising Global Supply Concerns
December 9, 2022 at 08:12 AM
As a result of EU sanctions against Russia, Turkey's newly-imposed insurance and G7 nation price cap regulations have created congestion in the Bosphorus Strait due to tanker delays transporting Kazakh oil.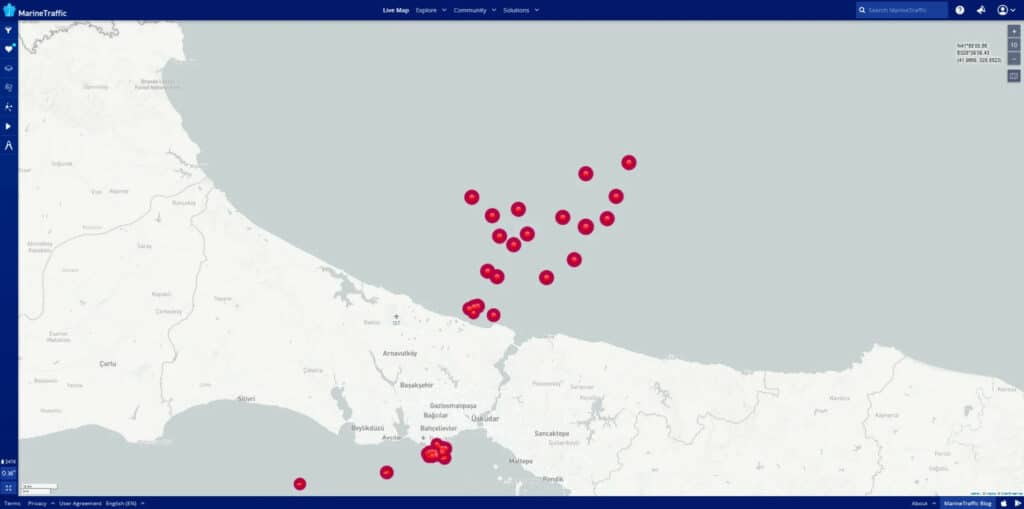 Kazakhstan's natural resources are transported to the global market through Russia, with officials able to verify their provenance through bill of lading records. The port city of Novorossiysk serves as a major hub for this activity and is helping fuel its growth on an international scale.
Approximately $1.2 billion of oil remains stranded due to around 20 million barrels being contained within vessels unable to move.
The Turkish insurance industry has recently implemented stringent restrictions for tankers transporting Russian crude, resulting in a slowdown of traffic between Russia's Black Sea ports and the Mediterranean. This policy shift has had significant implications on maritime trade since its introduction this week – marking an unprecedented move by Turkey's insurers to regulate oil transportation activity.
Refiners are facing a major challenge as delays accumulate, potentially impacting the supply of gasoline and diesel. To counter this problem, companies may source crude oil from other nations or reduce operational capacity due to lack of availability – raising alarm bells for Andrew Lipow, President of Lipow Oil Associates.
Kazakh oil is a global commodity, with customers spanning from the Far East to Europe and all the way to America's eastern seaboard.