By Julie Stinson, from Canada,
August 7, 2021 at 12:21 AM
Octa.Trade told us they a regulated by CySec under Octa.Markets Ltd. Please confirm
Answer:
Hi Julie Stinson,
Octa.trade is an unregulated CFD broker. This broker does not provide any information about its regulation, but it holds a name very similar to the one of the regulated Cyprus broker Octa Markets, which deludes potential investors. And of course, Octa.trade has nothing to do with the regulated company and can be called a clone firm. It is a very common thing between fraudulent companies in this industry. Clone firms use some or all of the details of a genuine entity, aiming to convince investors they are indeed the authorized company or that they work with them.
Octa.trade is not on the approved domains list in the CySEC register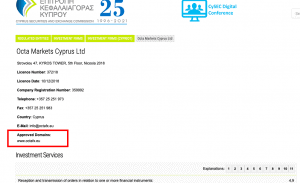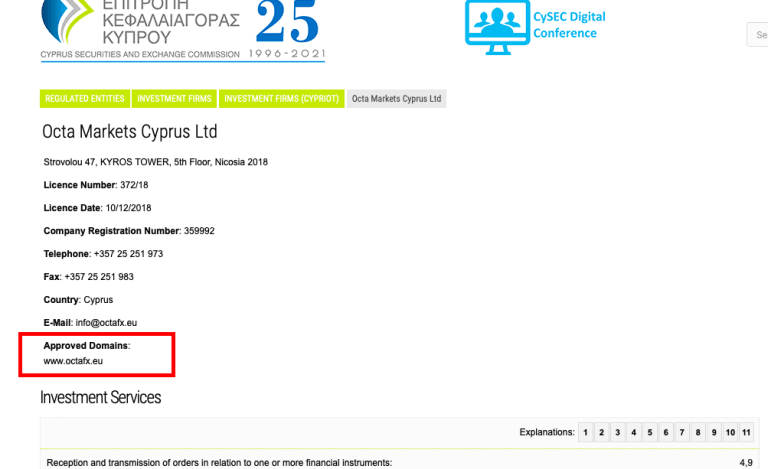 In fact, Octa Markets Cyprus Ltd does not offer its services to residents of USA, Canada, Belgium as well as to other jurisdictions falling outside the European Union.
We would recommend to stay away from Octa.Trade as it can potentially hurt investors.