By david mutombo, from United Kingdom,
January 17, 2022 at 05:03 PM
is this broker regulated and not a scam
Answer:
Hi david mutombo,
Seems like Hfxoption is just another scam broker who is trying to use the credentials of the regulated company to delude traders. The broker claims to be a member of the FINRA/SIPC. Firstly, SIPC is not a financial regulator in the US it is just an independent organization that lists US brokers. Secondly, Hfxoption (Hostfx) is not a member anyway and, of course, it is not regulated by any other reputable financial authorities.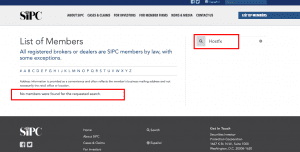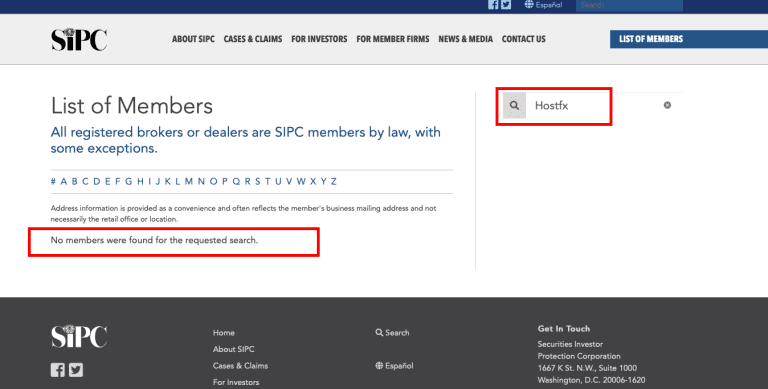 Another couple of things that are red flags are the website functionality itself. Some of the pages are not available and the page with the legal info does not redirect to the actual page. Therefore, traders are not able to get the details about terms and conditions and regulatory info as well.
Considering all the info above, we do not recommend dealing with Hfxoption as it is quite risky. If you are looking for a reliable broker to invest with, you can check our list of the Regulated Brokers.