By Eric Sarpong, from Ghana,
October 19, 2018 at 11:23 AM
Can you please check if this bank is please check if i can deal with them. Any additional information from them is welcome. Regards Eric Sarpong
Hi Eric
Based on our finding, Bernstein Bank GmbH is a regulated forex broker based in Munich, Germany with a German BaFin license. Its license was issued on 08/07/2016 which is a bit over 2 years from now.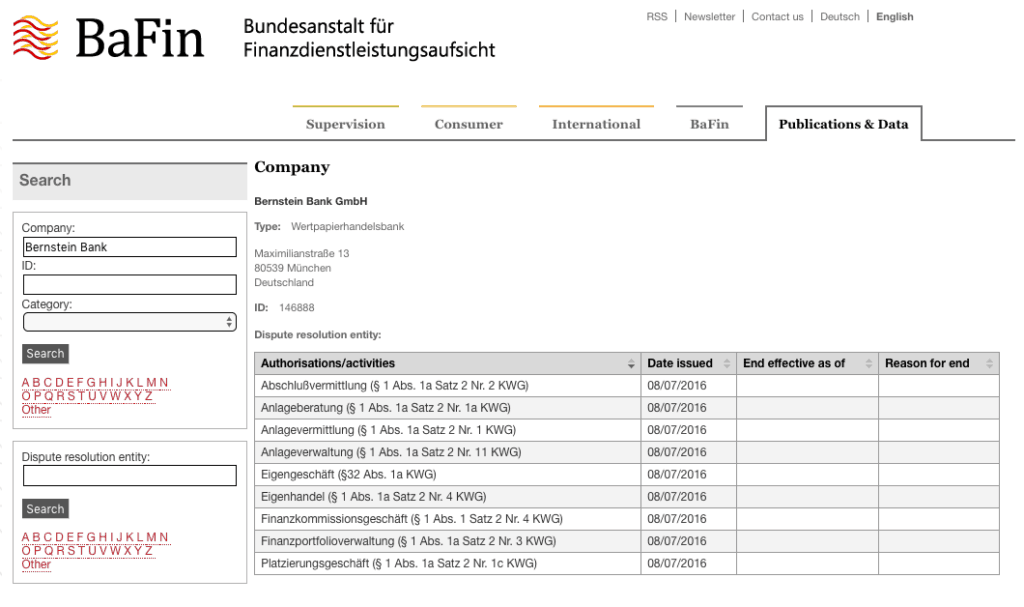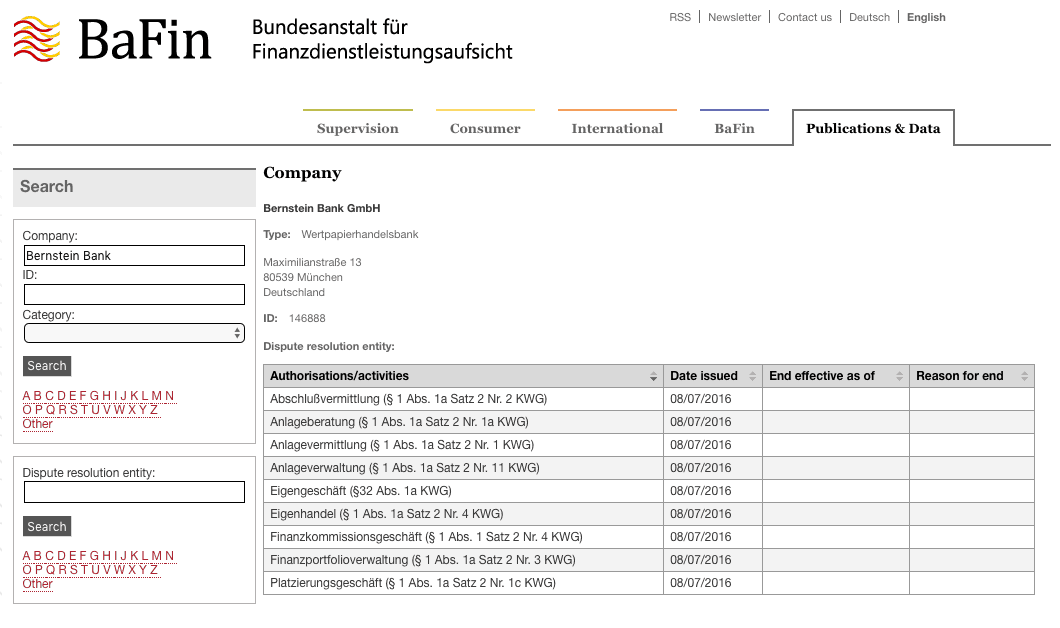 Bernstein Bank GmbH info on bafin.de
We tried to dig deeper but some legal documents such as order execution policy, risk disclosure notice or complaints procedure are nowhere to be found on its website. These are essential documents for any regulated forex broker to have on its website. Therefore, we cannot recommend Bernstein Bank GmbH for now.