Does treasure forex is a scam ? Treasure180.com
By Treasure forex, from Canada,
January 13, 2022 at 10:03 PM
Can tou confirm that treasure forex is a legit broker
Answer:
Hi Treasure forex,
Treasure Forex claims to be a globally recognized retail and institutional economic company. According to its website, the broker is located in London, UK and is authorized by the US NFA. However, we were not able to find any records about this broker in the FCA register. Additionally, TREASURE FOREX GLOBAL LIMITED is not a member of the NFA and is not overseen by this regulator. Considering all these facts, we can assume the broker has no license and is not allowed to offer its services.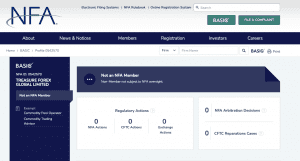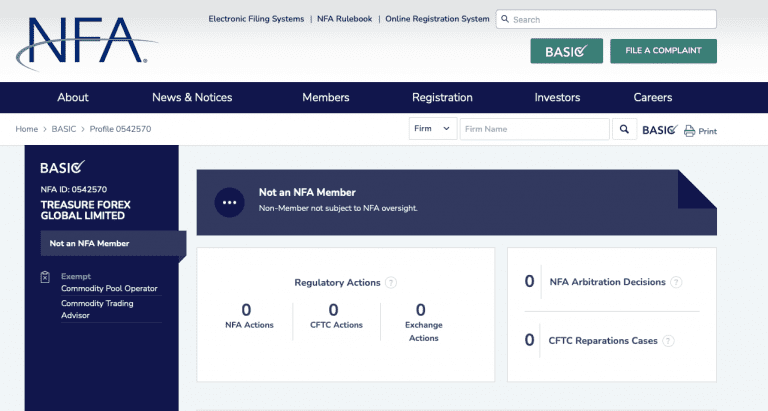 We never advise trading with a non-licensed broker, since the financial investment service they deliver is not trustable. The reason is simple, the broker may promise the most ever competitive trading conditions or the trading environment, yet the trader has no any guarantee from the official entities that oversee the Forex industry. Thus the engagement to trading with such a companies means the trader will believe only on the broker's words, and of course, it is a high risk.