By Anonymous, from Iran (Islamic Republic of),
February 19, 2022 at 07:15 AM
cjc is trusted??
Cjc Markets seems to be a well-regulated broker, with Australian license. We found a record about it in The Australian regulator's ASIC register: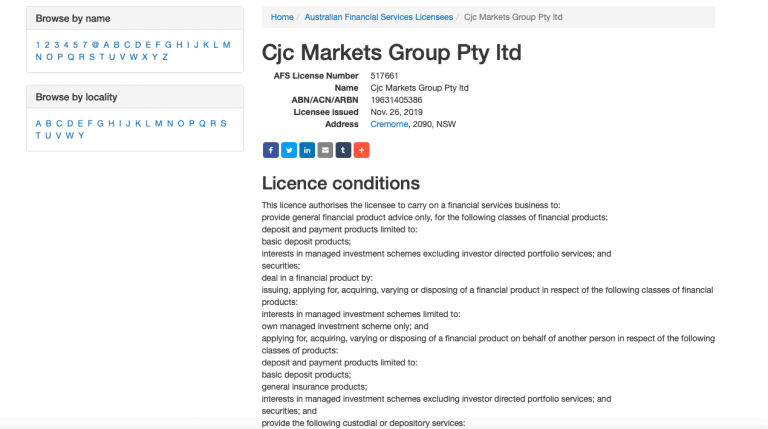 However, we still have suspicions regarding the broker since many of the trading conditions are not disclosed. Also, there is an offshore entity of Cjc company registered in Saint Vincent and the Grenadines, which is not regulated at all. This means that trader's funds are not protected and it is highly risky to invest with this offshore entity.
Also, we found many negative review about Cjc Markets, where traders mainly complain about withdrawal issues. Considering  all these facts, we would recommend to select a broker who is more reliable and better regulated. You can check our list of Regulated brokers here.