The SP500 Tries to Remain Bullish
March 29, 2022 at 02:10 PM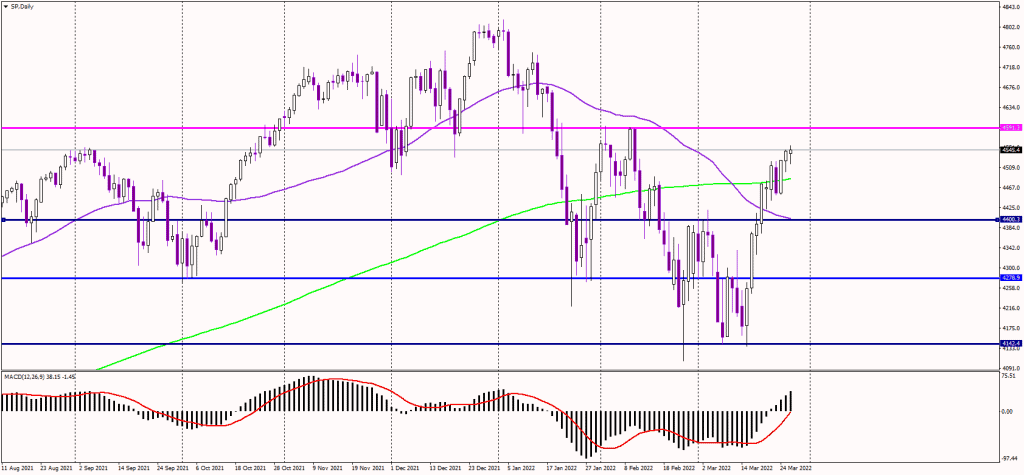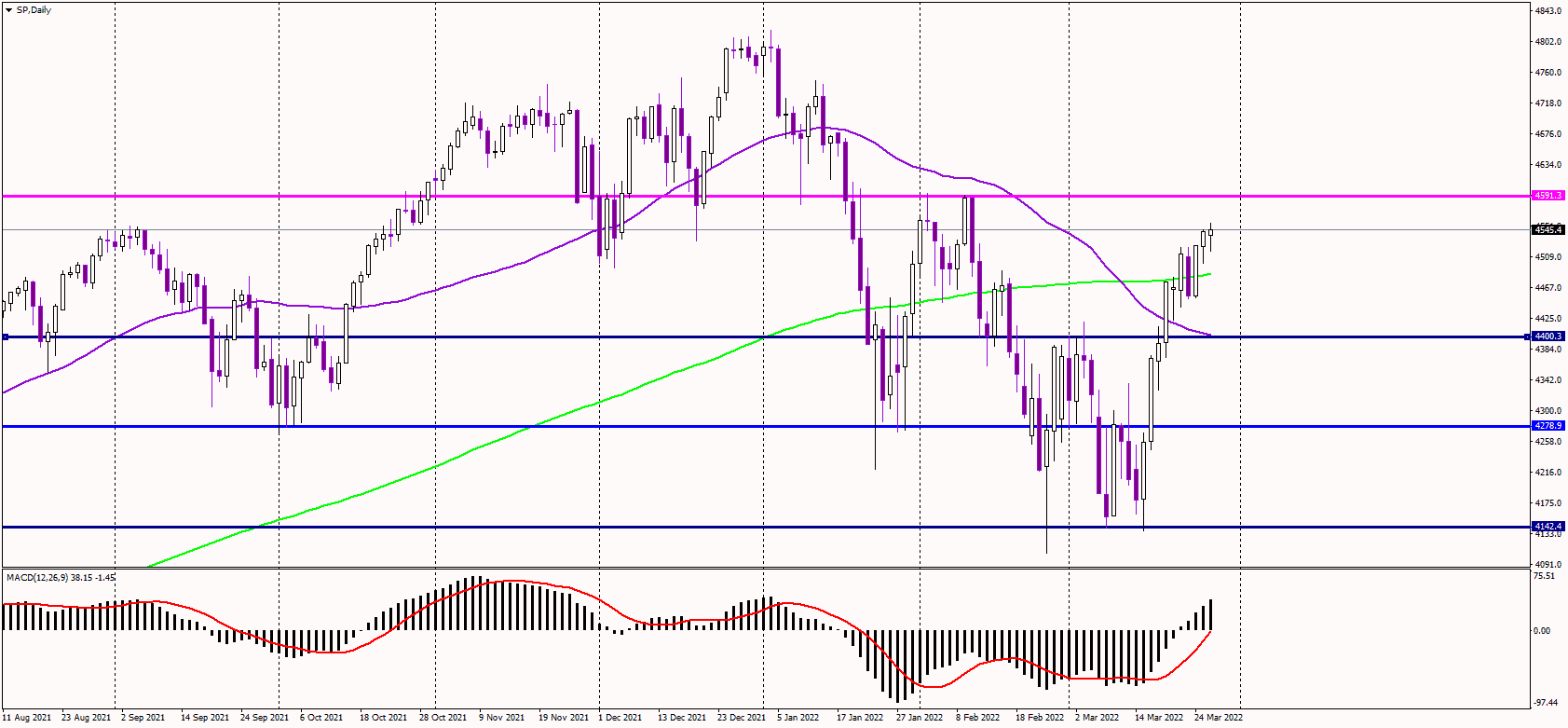 The benchmark of all equity indices – the SP500 index – traded above 4,500 USD on Monday evening, trying to defend its short-term uptrend.
Rising Yields Still Not Causing Concerns
Investors continue to ignore rising yields, along with the Federal Reserve's (Fed) aggressiveness in tightening monetary policy.
US yields continued to increase sharply on Monday, pushing the 2-year yield 6% up, hitting the 2.4% threshold and the highest level since June 2019. Traders are now pricing in a 50 bps rate hike at the Fed's next meeting, while another 50 bps rate increase could follow afterward. Nevertheless, equities have performed well in this environment.
In other news, Russian Foreign Minister Sergey Lavrov said on Monday, "any meeting between Putin and Zelenskyy to exchange views now would be counter-productive."
Meanwhile, Ukraine's President Volodymyr Zelenskyy has said that Ukraine is to insist on sovereignty and territorial integrity at the next round of talks with Russia in Turkey.
However, it looks like global markets have stopped caring about Ukraine as, for now, it remains a local conflict in a not-so economically important country. So far, the only outcome has been even more inflation, driving bond yields sharply higher.
Daily Chart Appears Optimistic
"Whilst volume remains light to suggest this is still a rally within a broader range, we continue to see scope for a move above here to test the February highs at 4590/95, but we would expect a fresh cap here. Should strength directly extend though, we would look for a move to next resistance at the 78.6% retracement and price resistance at 4663/68." Analysts at Credit Suisse said on Monday.
Still, as long as the index trades above its 200-day average near 4,490 USD, the medium-term does indeed look bullish.
On the other hand, failure to stay above the mentioned average could lead to a more significant correction, targeting 4,400 USD. The next major support could be at 4,275 USD, followed by the current cycle lows at 4,145 USD.