Spain's CNMV warns of unregulated forex broker CFXPoint
February 18, 2019 at 02:23 PM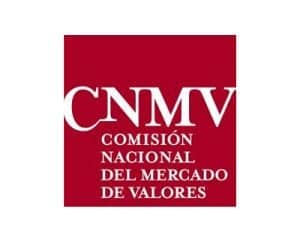 Spain's financial markets and services regulator CNMV issued a warning against CFXPoint. According to the public warning notice, CFXPoint, operated by KLDC Technological Systems Ltd., is not authorized to provide investment services or investment advice and auxiliary services, including foreign currency transactions in Spain.
The National Securities Market Commission (often abbreviated as CNMV) is the Spanish government agency responsible for the financial regulation of the securities markets in Spain. It is an independent agency that falls under the Ministry of Economy, Industry and Competitiveness. The regulator maintains a register with investment companies that are authorized to operate in Spain.


CFXPoint is an offshore Forex and CFD broker. The company is owned and operated by the KLDC Technological Systems Ltd., based in the Marshall Islands. Offshore zones are famous for their loose legal regimes, tax free and low-cost licenses. They are basically not licensed, nor supervised by any authority. Judging by the language options, the broker is mainly targeting Spanish-, Italian-, German-, Russian- and Arabic-speaking clients. Also, the contact phone number on the website is from the UK, although the company is not regulated to provide its financial services in the UK or any other country.
In addition, according to the website, the CFXPoint is a "self-regulation" entity that creates standards of operation by themselves and is not overseen by any other authority. Therefore, it is a high risk to trade, as the capital may be at risk due to the fact that none protection rules are implied, even though the company states so.
Moreover, the company has also been blacklisted by Italy's regulator CONSOB for offering and performance of investment services and activities to the public without being authorized in Italy.
It is now clear that CFXPoint is way too suspicious to be dealt with. Trading with a licensed broker ensures you will not have issues withdrawing your investment. The most trustworthy brokers are those registered with such regulators as FCA in the United Kingdom and ASIC in Australia. You can read our review on this broker here.