Spain's CNMV warns of unregulated forex broker FXGIM
October 15, 2018 at 10:10 PM



Spain's financial markets and services regulator CNMV issued a warning against FXGIM. According to the public warning notice, FXGIM, operated by FXGIM Global Investment Markets Ltd., is not authorized to provide investment services or investment advice and auxiliary services, including foreign currency transactions in Spain.
The National Securities Market Commission (often abbreviated as CNMV) is the Spanish government agency responsible for the financial regulation of the securities markets in Spain. It is an independent agency that falls under the Ministry of Economy, Industry and Competitiveness. The regulator maintains a register with investment companies that are authorized to operate in Spain.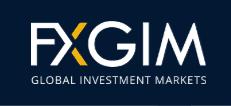 FXGIM specializes in Forex, Futures market and commodities trading and operates through the website www.fxgim.com. The company is owned and managed by FXGIM Global Investment Markets Ltd. They claim to be located in Nicosia, Cyprus, but the company is actually not regulated in Cyprus. Also, the terms and conditions disclose that the company is under the jurisdiction of the Republic of Seychelles, where the actual broker's location might be.
The website is supported by two contact numbers (British and Spanish), and probably the company has been targeting residents of these countries. Although, the company is not licensed in any of those countries, and there is no regulatory body that monitors its activity to ensure it sticks to best practices.
The firm also claims to be a leader in online Forex trading and provides the list of its forex awards such as Best Forex Technical Analysis Provider 2016, The Best Forex Education 2015, Best Online Currency Broker in The World 2015-2016 etc. After checking this info with the reliable sources, we can reassure you that FXGIM has never been nominated or gotten any of these awards.
We recommend to stay away from the unregulated brokers and pay more attention to the reliable and licensed ones. All the warnings from the regulators are meant to protect the public from the fraudulent unlawful financial activity.
You can read our review on this broker here.