Spain's CNMV blacklists HQBroker and Grand Capital forex brokers
July 31, 2019 at 09:46 PM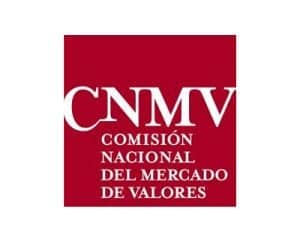 Spain's financial markets and services regulator CNMV has issued a warning against two forex brokers HQBroker and Grand Capital. According to the public warning notice, these entities are not authorized to provide investment services or investment advice and auxiliary services, including foreign currency transactions in Spain.
The National Securities Market Commission (often abbreviated as CNMV) is the Spanish government agency responsible for the financial regulation of the securities markets in Spain. It is an independent agency that falls under the Ministry of Economy, Industry, and Competitiveness. The regulator maintains a register with investment companies that are authorized to operate in Spain.
Both brokers don't provide any regulatory information and are registered offshore. 
HQBroker is an offshore forex broker operated by Capzone Invest Ltd., registered in the Marshall Islands. The company claims to be located in Hong Kong, however, it is not authorized in the there or any other country. Besides the CNMV warning, HQBroker has appeared in the notices from the UK's FCA and Canadian OSC. 
Grand Capital is another offshore forex and binary options broker operated by GrandCapital Ltd., registered in St. Vincent and the Grenadine. Although it claims to be registered with the Financial Commission, it is a self-regulatory organization which cannot guarantee the safety of the trading environment and does not regulate the daily operations of the company.
Generally, we always advise traders to avoid dealing with offshore forex brokers, as most of them are involved in investment scams. There are a number of properly licensed brokers to choose from, like the ones regulated by the FCA or the Australian Securities and Investment Commission. You can read our reviews on Grand Capital and HQBroker here.