Premier League Football Clubs Signed Advertising Deal With eToro
April 11, 2019 at 08:52 PM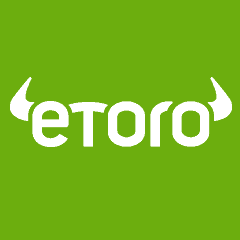 Global investment platform eToro has secured partnerships with seven different Premier League soccer clubs. These deals are especially unique because they were paid using the world's leading cryptocurrency, bitcoin. The deal could be worth somewhere between £4 and £5 million.
The seven Premier League clubs who have agreed to set up a digital wallet with eToro include Brighton & Hove Albion F.C., Cardiff City F.C., Crystal Palace F.C., Leicester City F.C., Newcastle United F.C., Southampton F.C., and Tottenham Hotspur F.C.
eToro's UK MD Iqbal V. Gandham has commented on the deal: "As a global multi-asset platform where you can purchase the world's biggest cryptoassets alongside more traditional investments, we are excited to be partnering with so many Premier League clubs and make history by being the first company ever to pay for a Premier League partnership in bitcoin."
These partnerships mark the first step in bringing the opportunity offered by bitcoin and cryptoassets to football. eToro believes that crypto, and the technology, namely blockchain that underpins it, can improve football and the world of sports. In the future, this could include addressing issues of ticket touting, problems with transparency, and providing a guarantee of authenticity for merchandise.
eToro is regulated in Europe by the Cyprus Securities and Exchange Commission and regulated in the UK by the Financial Conduct Authority. eToro empowers people to invest on their own terms. The platform enables people to invest in the assets they want, from cryptoassets to stocks and commodities. You can read our full eToro review here.