Oil Remains Volatile, Outlook Neutral After Friday's Collapse
November 30, 2021 at 11:30 AM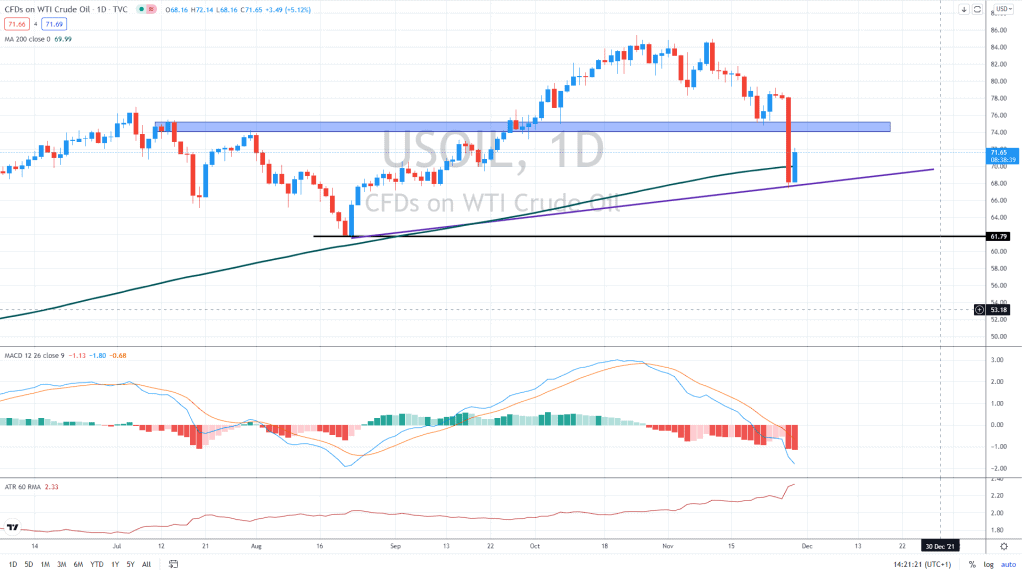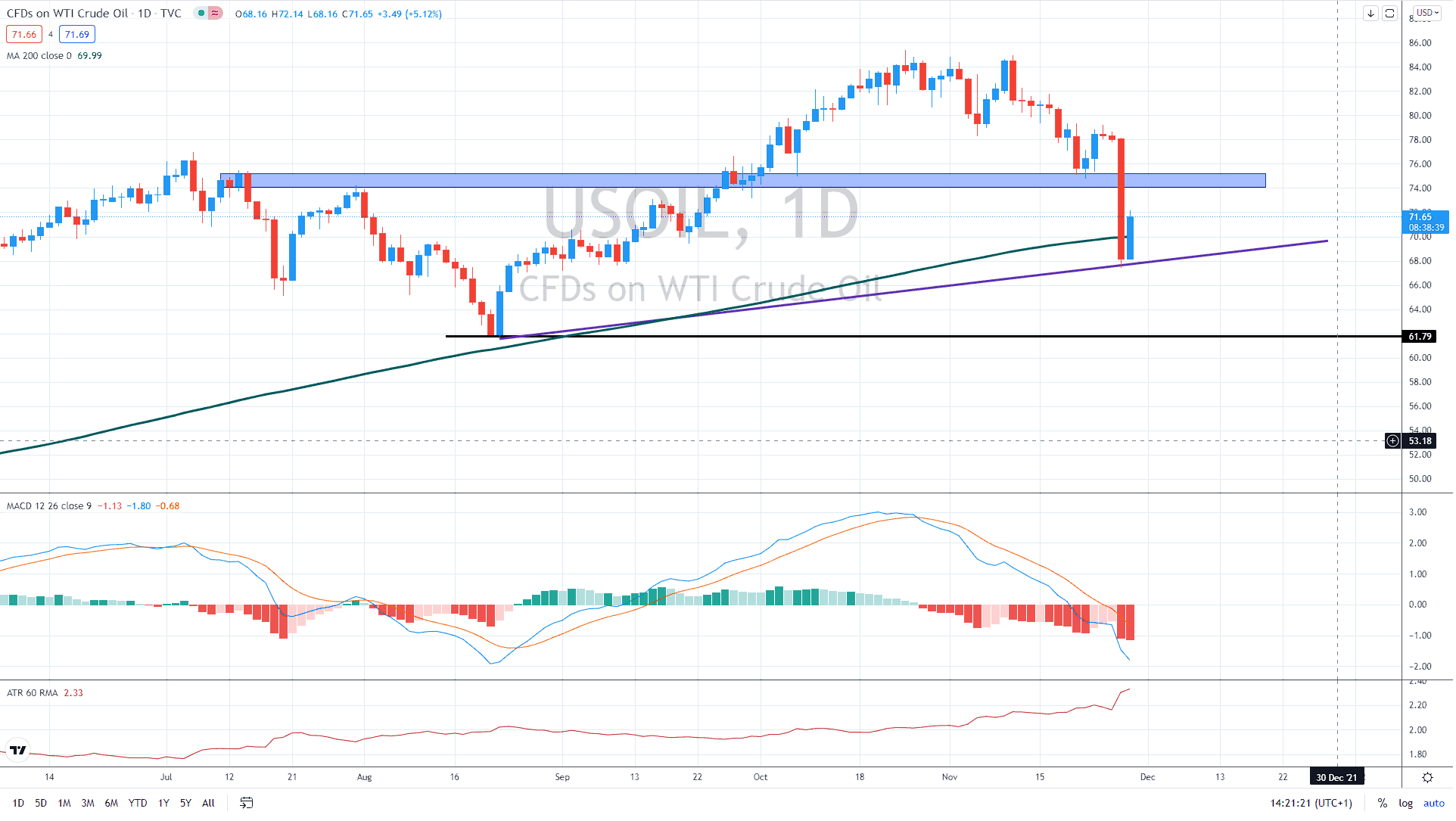 Friday's ultimate crash brought the West Texas Intermediate (WTI) benchmark from 78 USD to 68 USD as panic selling hit the markets, following news that a new COVID variant has emerged in South Africa. Stocks plunged, yields cratered, and oil collapsed.
Monday saw some dip buying in most of the assets as US equities erased most of their losses, but oil failed to stage a strong rally.
Bulls cheered after President Biden said that the US wouldn't need shutdowns or lockdowns this winter.  Biden went on to say that "vaccines are the reason why lockdowns are off the table," but added that he "encourages people to wear masks when indoors with crowds."
From the bearish news for oil, Russia's Deputy Prime Minister Alexander Novak said the country is ready to raise production to pre-pandemic levels. If everything goes according to the OPEC+ plan, Russia will reach the pre-pandemic levels in May.
Additionally, many EU countries are in a lockdown or introducing tight restrictions, slowing demand for oil. Alternatively, winter is coming and it's expected to be harsh, boosting energy prices worldwide.
The US dollar is also getting stronger every week, halting the uptrend in several commodities. In addition, investors expect the Federal Reserve (Fed) to hike rates two times in 2022, possibly keeping precious metals and oil under pressure.
Technical Analysis is Not so Bullish Anymore
Oil plunged below the psychological level of 70 USD, where the 200-day moving average is also located. However, Monday's rally has brought the price above 71 USD, changing the short-term outlook to bullish as long as the 70 USD is held.
Nevertheless, the technical damage has been done, and many stop losses were destroyed in Friday's crash. The daily and small time frame charts now look severely oversold, possibly leading to another rally.
The next target for bulls will likely be in the 74 – 75 USD area, where previous highs and lows are converged. However, oil needs to climb above 80 USD for the medium-term uptrend to become active again.
Alternatively, the critical support is seen at 70 USD, and if oil breaks below it again, we could see another leg lower, targeting August lows at 62.50 USD.