Oil Prices Stabilize as Russia Deems Further Production Cuts Unnecessary
April 27, 2023 at 02:55 PM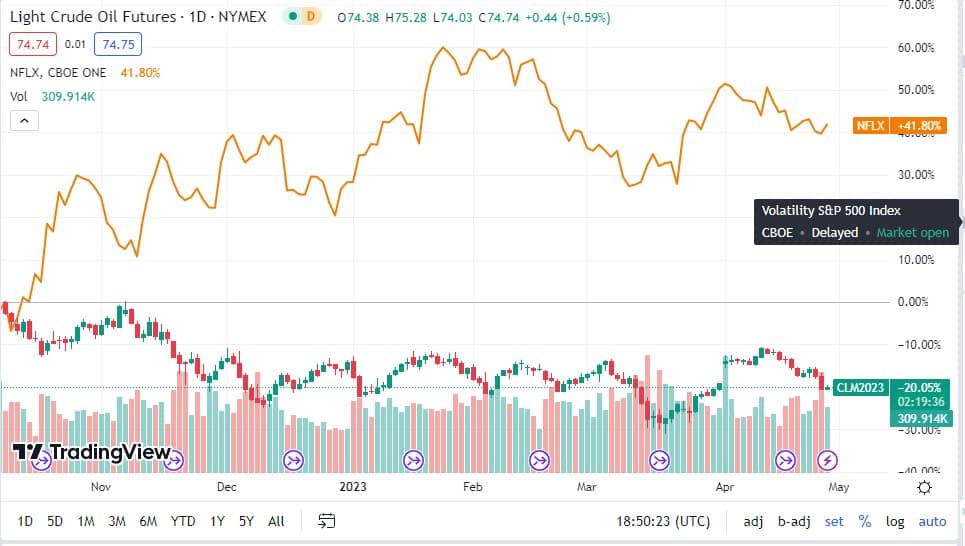 Thursday saw a stabilization in oil prices, mitigating some of the previous session's losses, following Russia's announcement that OPEC+ does not foresee a need for additional output reductions.
Alexander Novak, Russia's Deputy Prime Minister, characterized the oil markets as balanced. Russia is a member of the OPEC+ consortium of oil-producing nations that earlier this month unexpectedly agreed to slash their collective production by about 1.16 million barrels per day, a move the U.S. termed ill-advised.
Novak stated that OPEC+ does not view further oil output cuts as necessary, but it has the capacity to tweak its policy as required.
Brent crude futures rose by 64 cents, reaching $78.33 a barrel at 1:05 p.m. EDT (1705 GMT). Meanwhile, West Texas Intermediate crude saw an increase of 60 cents, settling at $74.90.
On Wednesday, both benchmarks plummeted nearly 4% as concerns about a potential U.S. economic recession overshadowed a larger-than-anticipated decrease in U.S. crude stockpiles.
Investors are closely monitoring economic indicators for potential signs affecting energy demand.
The U.S. economy experienced a more significant slowdown than anticipated in Q1, although there was a decrease in jobless claims for the week ending April 22, according to data.
An analyst at Price Futures Group, Phil Flynn stated, "There's a blend of signals on interest rates, and the oil market is uncertain how to react to this."
U.S. data on Wednesday indicated a greater-than-expected drop in capital goods spending. The slumping of First Republic Bank further influenced the weak risk sentiment in the banking sector, which weighed down oil prices.
Analysts highlight poor refinery margins as a key factor in the recent fall of oil prices. Tamas Varga, an oil broker at PVM, named heating and gas oil "the principal potential drivers of this marked weakness."
Varga noted that "Stocks of this product are somewhat resistant to depletion, possibly due to robust Russian exports."
Despite an EU embargo and oil price cap, sources informed Reuters that Russia has ramped up its exports of refined products.
Reduced refinery profit margins could result in run cuts and a subsequent decrease in crude demand, suggested Ole Hansen, head of commodity strategy at Saxo Bank.
The backwardation in the Brent futures curve (LCOc1-LCOc7) has levelled off slightly above $2.00 per barrel, after peaking at $4 a barrel on April 12.
Backwardation, a market scenario where front-month contract prices surpass those of later months, typically suggests a tight supply.
Market participants are waiting for the first quarter data on eurozone GDP growth, due Friday, for potential market direction. The data could influence the European Central Bank's monetary policy decisions in its meeting scheduled for May 4.