New Zealand's FMA warns against SL Markets and Vowfx brokers
February 19, 2020 at 03:30 PM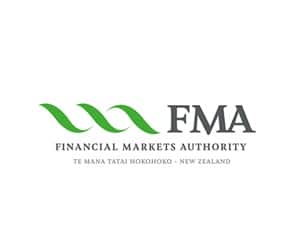 The Financial Markets Authority (FMA) of New Zealand, the government agency responsible for financial regulation, have issued warnings against SL Markets and Vowfx brokers. The regulator states the companies are not registered, licensed, or regulated in New Zealand and are not registered on the FSPR. 
The Financial Markets Authority (FMA) plays a critical role in regulating capital markets and financial services in New Zealand. It is the New Zealand government agency responsible for enforcing securities, financial reporting, and company law as they apply to financial services and securities markets.
Are there brokers legit?
SL Markets is a forex and CFD broker that provides trading solutions for worldwide investors. The company was founded in 2014 and claims to be headquartered in Nicosia, Cyprus. SL MARKETS has representative offices in Sydney, London, Hong Kong, Shanghai, Korea and Malaysia. However, the main concern is a lack of regulation, since the broker is not authorized in any of these countries. 

Also, according to the regulators notice, SL Markets is using National Cloud Service Co Limited's financial service provider registration details on their website and claims its operations are regulated by the Financial Regulatory Authority of New Zealand. SL Markets is not associated with the New Zealand incorporated company National Cloud Service Co Limited. There is also no regulatory body in New Zealand known as the Financial Regulatory Authority of New Zealand.  
Vowfx provides a stable foreign exchange trading platform and connects to the foreign exchange trading market. The broker does not disclose any contact details or information about its location. The main language supported on the website is Chinese, that apparently the region Vowfx has been targeting. Also, the company claims to be regulated in Australia. but there is no information about it in the regulator's register. 
In its warning, the FMA state that Vowfx could be involved in a scam and that its website contains false claims about FMA regulation.
You can share your SL Markets and Vowfx experience with us by commenting on this post.
We always advise traders to avoid dealing with unregulated offshore-based forex brokers, as most of them are involved in investment scams. There are a number of properly Regulated Brokers to choose from on our website.