Mastercard introduces Crypto Source to bring crypto trading capabilities to banks
October 18, 2022 at 05:39 AM
Mastercard today introduces Crypto Source, a new program to enable financial institutions to bring secure crypto trading capabilities and services to their customers.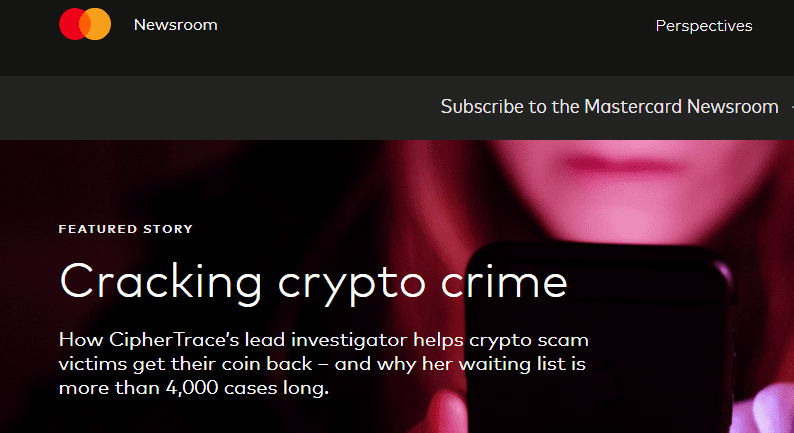 In partnership with regulated and licensed crypto custody providers, Mastercard's financial institution partners will gain access to a comprehensive suite of buy, hold and sell services for select crypto assets, augmented with proven identity, cyber, security and advisory services. This Crypto Source offering is complemented by Mastercard Crypto Secure to bring additional security to the crypto ecosystem and support card issuers in their compliance with complex regulations.
Now, Mastercard's suite of crypto-related offerings for banks and fintech includes:
Technology and partnership support to enable buying, holding and selling off select crypto assets
Security management including Mastercard's identity solutions, crypto analytics, transaction monitoring, anti-money laundering, 'Know Your Business' and lifecycle stages, cybersecurity, and biometrics
Crypto spend and cash out capabilities offered through a range of products, including crypto cards, open banking and cross border services. Financial institutions would also be able to offer additional functionality using Mastercard's technology such as digital receipts and loyalty solutions
Crypto program management including program design, product development and technology implementation, as well as go-to-market optimization and marketing consultancy services, providing end-to-end support for banks, fintechs and issuers to offer crypto programs at scale.
To support this program, Mastercard is expanding its partnership to work with Paxos Trust Company, a leading regulated blockchain infrastructure platform. The partnership aims for Paxos to provide crypto-asset trading and custody services on behalf of the banks, while Mastercard will leverage its technology to integrate those capabilities into banks' interfaces, resulting in a seamless experience for the consumer.
Over the past few years, Mastercard has been working alongside its customers and partners to bring new services and capabilities that help make crypto more accessible, safe and secure. These efforts have been complemented with the addition of new technologies through Finicity, Ekata, RiskRecon and CipherTrace. This unique combination of services provides eligible financial institutions the opportunity to directly manage crypto asset investments for consumers. Mastercard also continues to support banks, governments and others through its Crypto & Digital Currencies Consulting Services.
Mastercard Crypto Source is currently being prepared for pilot programs.