Italian regulator has warned against PtBanc and 247 World BTC Fx
October 10, 2019 at 06:10 PM

Unregulated forex brokers PtBanc and 247 World BTC Fx have been some of the latest additions to the warning list of the Commissione Nazionale per le Societa e la Borsa (CONSOB). The Italian financial regulator also ordered the brokers to cease their illegal operations in the country.
Commissione Nazionale per le Società e la Borsa (CONSOB; Italian Companies and Exchange Commission) is the Italian governmental authority responsible for regulating the Italian securities market. The regulator is also responsible for the Italian stock exchange, the Borsa Italiana.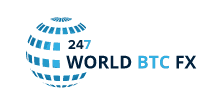 247 World BTC Fx is a Forex broker, owned and operated by Game Capital Ads Limited and claims to have offices in Switzerland and the UK. The broker shares the information about its regulation with the Swiss FINMA, providing the Approved Swiss collective investment schemes list on the website. We went to the regulators site and checked the same list to found out that 247 World BTC Fx is not listed there, therefore, is not regulated in Switzerland.
In addition, the owner-company Game Capital Ads Limited has been banned several times by other regulatory authorities in other countries.
As to the PtBanc, it is an offshore Forex broker registered in the Marshall Islands. The company doesn't provide any regulatory information and claims to be located in Luxemburg. Despite this claims, the company got in the warning list of the Luxemburg regulator CSSF and later was blacklisted by the UK's FCA. You can read our full PtBanc review here.
All these facts are more than enough to stay away from the aforementioned brokers. In Italy, as in any other EU Member State, financial intermediaries, including forex brokers, are not allowed to operate without proper authorization either from the local authorities or from any financial regulator of another EU country.
Also, you can share your trading experience with PtBanc and 247 World BTC Fx by commenting on this post.