HFM Expands Offering by Adding Physical Stocks
June 9, 2022 at 10:44 PM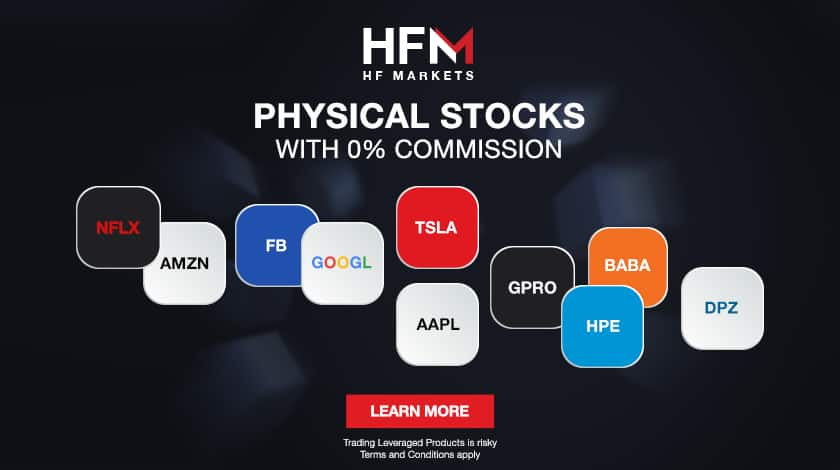 International multi-asset broker expands its product portfolio with commission-free stocks, welcoming investors to explore even more opportunities.   
Award-winning global brokerage HFM has announced about some additions to its wide range of products. The company now offers more than 2,000 high-value physical stocks to invest with, providing them with zero commission.
This new trading opportunity allows HFM clients to buy fractional shares for as low as $5. As the direct access to the largest stock exchanges is provided on HFM platform, investors will get real-time prices for market-leading stocks like Amazon, Apple, Alphabet, Tesla and many more.
An HFM spokesperson said: "Every new product we offer is driven by investor demand in order to offer our clientstailored investment solutions. We are very excited that our clients will now be able to diversify their portfolios with shares from some of the biggest global conglomerates. This is just the first step in our long-term vision to become a one-stop broker destination for traders worldwide."
HFM is an internationally acclaimed Forex and commodities broker to over 3.5 million live accounts worldwide. The company offers a wide range of investment options across all major asset classes and unparalleled trading conditions, coupled with cutting-edge technology and multilingual support.
Learn more on the HFM website.