HFM Announces Eliud Kipchoge its Kenya Brand Ambassador
October 31, 2022 at 02:33 PM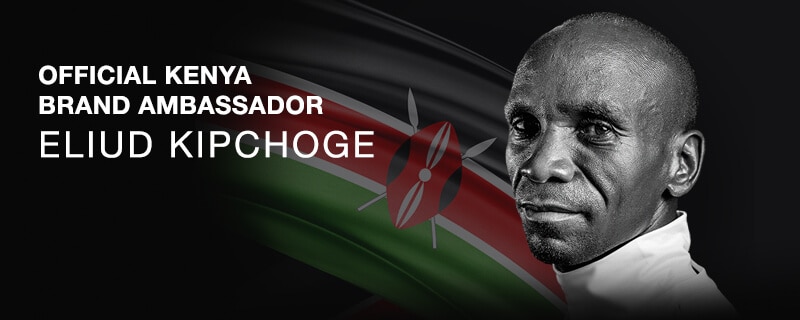 October 2022 – Global multi-asset broker HFM released an announcement about Kenyan distance runner and marathon world record holder Eliud Kipchoge signing up as the company's new official brand ambassador in Kenya.
Eliud Kipchoge was born in November 5, 1984. He's known as the world's greatest marathon runner of all time. From 2014 to 2019 he entered 10 marathons in total and won all of them (the Rio 2016 and Tokyo 2020 Olympic Games marathons, and eight Marathon Majors in London, Chicago, and Berlin). During the 2022 Berlin Marathon Kipchoge set the marathon world record at 2:01:09.
This said HFM is honored for the opportunity of cooperating with one of the most iconic athletes of all time. Through this cooperation and joining of forces, trading will become more accessible to everyone worldwide. The partnership is based on the most essential values that are common for a successful trader and a world-class athlete: persistence, determination, and the will and striving for constant development and the best results.
According to an HFM spokesperson, the collaboration with Eliud Kipchoge is another attempt to offer a superior trading environment to their highly valued clients. He added that Eliud's image and his brilliant achievements are a great source of inspiration, and they sincerely hope that the partnership will inspire and encourage not only traders, but everyone all over the world to be the best in what they are doing. He summed up by expressing his excitement about the upcoming cooperation and bringing HFM's exceptional offerings closer to the Kenyan market.
Eliud Kipchoge in his turn expressed his enthusiasm about the offer, saying he is proud to become HFM's brand ambassador in Kenya. According to Kipchoge, he is looking forward to working with HFM, a company that is known in the world of sports for its partnership with Paris Saint-Germain F.C.
You can learn more about this collaboration by visiting the company's website.
About HFM
HFM, formerly known as HotForex, is a brand name of HF Markets Group, an internationally acclaimed multi-asset broker of choice to over 3.5 million live accounts worldwide that have earned over 60 coveted industry awards in its twelve-year history. The company offers a wide variety of account types, innovative products, platforms, tools, and educational resources besides outstanding customer service and unparalleled trading conditions to facilitate individuals and institutional customers to trade Forex and CFDs online.