GO Markets obtained Mauritius Investment Dealer Licence
September 11, 2020 at 08:01 PM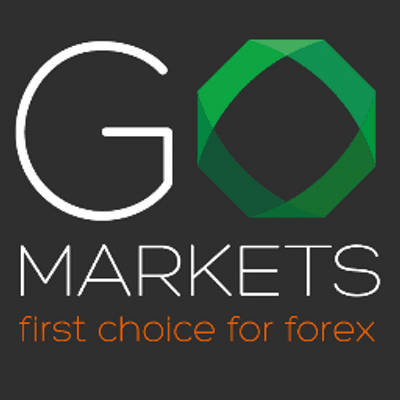 GO Markets continues its strategic expansion into the Middle East, Africa and Asian region. GO Markets obtained an Investment Dealer Licence in Mauritius on 20 February 2020 from the Financial Services Commission (FSC). 
Mauritius has established itself as an International Financial Centre (IFC) of excellence and repute for Africa and Asia. The evolution of Mauritius as a robust financial hub is supported by a vibrant offshore corporate sector which comprises an asset under management of over 50 times the level of GDP.
The broker also mentioned that Mauritius enjoys a solid reputation and with a sound political and economic system, business-friendly environment, and the strength of its governance and regulatory institutions, Mauritius has been widely recognised in the World Bank's Doing Business, 2019 Index of Economic Freedom, the Forbes Survey of Best Countries for Business 2019 among others for its ease of doing business.
The FSC, lead regulator of the international financial centre strives to promote the 'development, fairness, efficiency and transparency of financial institutions and capital markets' in the country and has continuously demonstrated an approach that adapts to global changes.
As one of the oldest and most established forex brokers, GO Markets is focused on building solid foundations in well-regulated jurisdictions. The landscape is changing and as a trusted and reliable FX and CFD provider, GO Markets is well-placed for the challenges ahead following our broader efforts to become a truly multi-jurisdictional provider.
GO Markets, Mauritius – Director, Soyeb Rangwala:
"It is another major milestone for our company. Since obtaining the licence, we have been busy establishing our presence in Mauritius despite the challenges we faced due to the COVID-19 restrictions. We have chosen Mauritius because of its strategic location, the time difference with other jurisdictions, rigorous professional standards and adherence to international norms. At the crossroads between Africa and Asia, our presence in Mauritius allows us to provide an uninterrupted service, the same level of confidence and security to our clients in those regions. Mauritius is also home to a vibrant banking system and is a regional hub for payments and settlements."
GO Markets, Mauritius – Director, Khim Khor:
"We strive to be the first choice for trading CFDs for aspiring and experienced traders and to continuously provide the best trading experience to our clients through reliable customer service, transparent pricing, low-latency trade execution and platforms stability. We take pride in establishing a presence in other jurisdictions and working with financial experts and a top-tier bank to reflect our vision and mission to be a reliable and trusted broker for every trading interaction. Mauritius banking sector is well-capitalised and resilient and is a secure banking platform for those regions."
Banks in Mauritius remained comfortably above the regulatory minimum under the Basel capital ratio requirements. GO Markets Mauritius maintains client trust accounts with the Mauritius Commercial Bank, a leading banking and financial services player in Mauritius.
GO Markets Mauritius aims to provide traders access to a wide range of quality products with competitive rates to service its new and existing clientele.
Since its formation in 2006 GO Markets has specialised in providing online trading services in an ever-increasing number of financial assets, including Margin FX, Precious Metals, Commodities, Indices and Share CFDs. GO Markets has been endorsed as a leading online broker by industry awards bodies across the globe – and most recently received awards for providing the Best Customer Service and Best Educational Material within Australia.
Over the last 15 years, GO Markets Group has expanded their success globally. Regulated by multiple jurisdictions, the group now has operations in Australia, Cyprus, UAE and Mauritius.