GCEX and PrimeXM launch a new liquidity distribution partnership
February 1, 2020 at 12:05 PM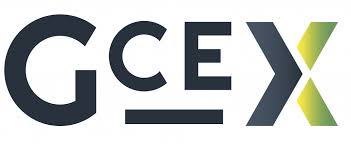 GCEX, a leading provider of digital technology solutions in crypto-assets and multi-segment currencies, has announced integration with PrimeXM's XCore. PrimeXM is one of the leading technology B2B providers to the retail and institutional electronic e-trading industry, delivering cutting-edge aggregation and execution management software – XCore.
GCEX (GC Exchange Limited) was established in 2018 as a part of the GC Group. There was a demand for regulated and compliant exposure to the Cryptoasset market. GCEX is an FCA-regulated and authorized provider of the funds, brokers, asset managers, professional traders and banks with an advanced suite of integrated financial technology products. It includes AI applications, allowing clients to automate on-boarding, offer and trade Cryptoassets and Currencies with tight spreads, deep liquidity from Tier 1 sources and solutions for clearing.

The PrimeXM partnership now allows participants of the XCore community to access GCEX liquidity which includes digital assets and FX. The XCore system is an ultra low latency order routing pricing and execution engine which provides institutions the opportunity to connect to a wide range of liquidity providers. Furthermore, XCore is installed and managed by PrimeXM's infrastructure in Equinix data centers (LD4, NY4, TY3), allowing for the efficient management of the entire brokerage business in a centralized low-latency environment.
GCEX CEO and Founder, Lars Holst commented, "We are excited to enter into this partnership with PrimeXM and integrate GCEX's digital asset and FX liquidity within the XCore trading infrastructure and community. XCore has proved to be an extremely popular venue amongst GCEX's institutional client base and we are confident that PrimeXM's market-leading technology will complement our extremely competitive pricing to provide GCEX's clients with a first-class trading experience".
PrimeXM COO, Galin Georgiev commented, "We are excited to have this integration with GCEX and welcome them as a liquidity provider into our growing XCore trading community. Our Clients will be able to benefit from such partnership and enjoy cost-efficient and low-latency connectivity to execute in digital assets and FX, supported by the experienced team behind GCEX".
GCEX has previously partnered with the institutional liquidity provider Gold-i.