FSMA reported the total of € 2,249,602 fines in 2019
January 30, 2020 at 04:35 PM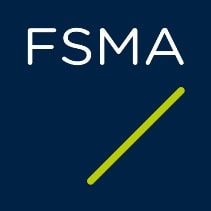 In 2019, the FSMA (Financial Services and Markets Authority) imposed 13 administrative sanctions for breaches of financial legislation, for a total cumulative amount of € 2,249,602.
According to the official statement, since 2013 and the implementation of a new sanctions procedure, the FSMA has imposed no less than 73 administrative sanctions, for an amount that exceeds 18 million euros. Several of these sanctions concerned breaches of the law on market abuse.
In a recent report by ESMA (the European Financial Markets Authority), it also appears that under the new regulations on market abuse, Belgium is the European country that has imposed the most sanctions for insider trading in 2018. 7 of the 13 administrative sanctions imposed in 2018 in Europe for insider trading were in fact imposed by the FSMA.
When the FSMA finds breaches of financial legislation, it can impose administrative sanctions. If serious indications of the existence of a practice likely to give rise to an administrative fine are observed, the FSMA instructs the auditor to examine the file . Such a decision may be taken on the basis of indications transmitted by the FSMA supervisory services or, for example, following a complaint or a report. In 2019, 18 new investigation files were thus opened.
Within the European Union, Belgium is the country that has been the most active in the fight against insider trading. This is what emerges from a recent report by ESMA, the European financial market authority. This report, published in December 2019, provides an overview of the sanctions and other measures imposed in 2018 by the different member states of the European Union in application of the provisions on market abuse.