FP Markets Launches the Upgraded and Redesigned Introducing Broker (IB) Portal
November 16, 2022 at 01:52 PM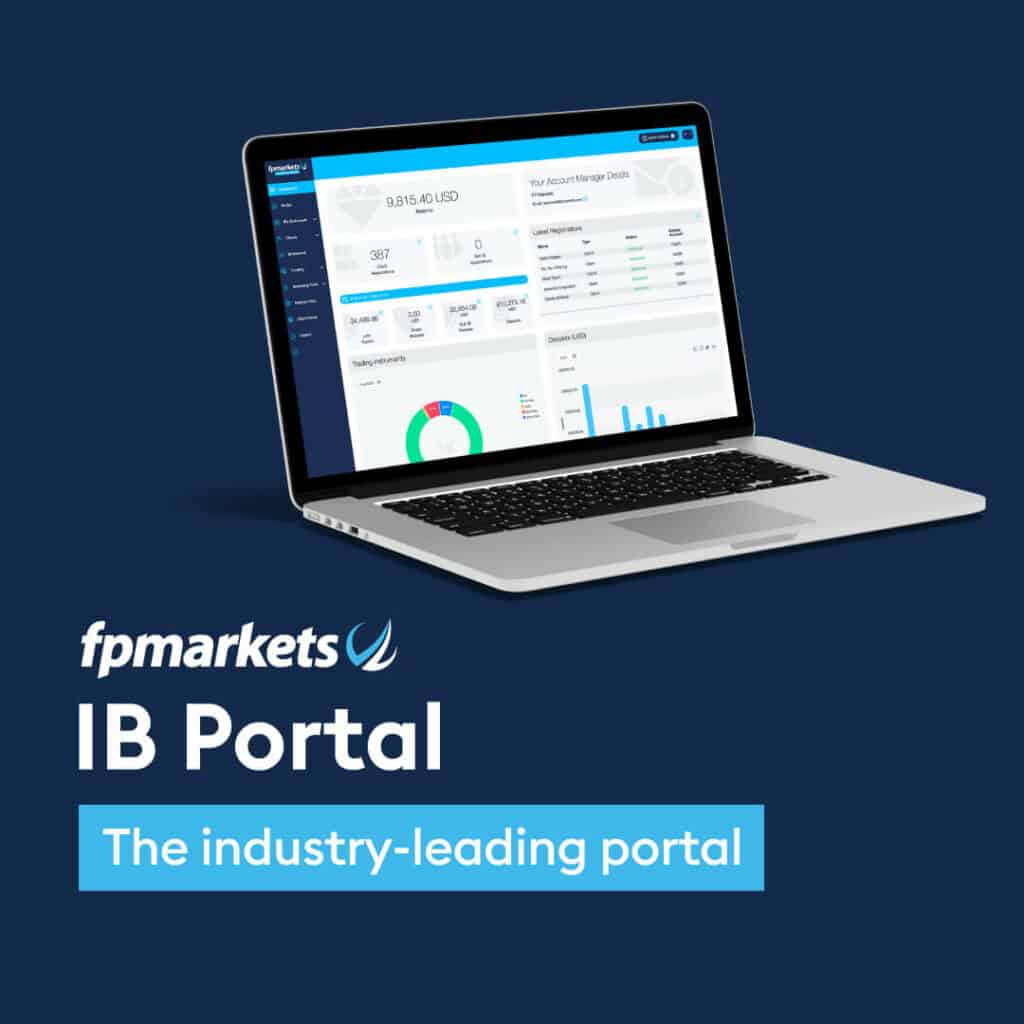 15 November 2022: FP Markets has redesigned its IB portal with business intelligence in mind, to assist in maximizing transparency and make certain the partnership is a success.
In the FX Industry, the IB program introduced by FP Markets is one of the leading partnership programs and is designed to reward the introducers and partners that refer traders to FP Markets.
With the new and updated IB portal partners can view their clients' traded volumes and Sub-IB networks and try to produce bespoke reports with the help of advanced analytics tools. Partners can observe the client journey from the very beginning – from the approval status to deposits and withdrawals, guaranteeing complete transparency.
Other advantages are:
A cutting-edge user-friendly Dashboard providing a snapshot of the latest and comprehensive account activity
Data visualization tools to follow the monthly performance
Enhancement of the referral link function enabling IBs to pick from a large variety of landing pages that meet the target market needs and help optimize conversion
Detailed Visualization of multilevel IB hierarchies enabling partners to access their commission plans with ease
The rebates and commission transferring procedure has been streamlined for smooth and straightforward transactions. Besides, a range of withdrawal methods are offered to partners.
The IB Portal has been enriched with a brand-new marketing section that supports IBs to attract new clientele by using marketing material available in different languages
For the latest news, interviews, and tutorials partners can access the Partners Hub
Kim Reilly, the Project Manager, stated that their aim is to help the brokers rely on transparency, reporting, and excellent marketing tools to manage their referrals. He emphasized that partners have a point of reference to view their generated rebates and the commission rates. The enhanced and upgraded IB Portal will be an enjoyable experience for their IBs. Reily further informed that the redesign was based on the partners' feedback that has resulted in enhanced business intelligence, with reporting tools that have no match.
Join here to be part of a competitive, volume-based rebate structure combined with low entry barriers.