FP Markets Crowned 'Best CFD Broker in Africa' at FAME Awards 2023
May 15, 2023 at 09:57 AM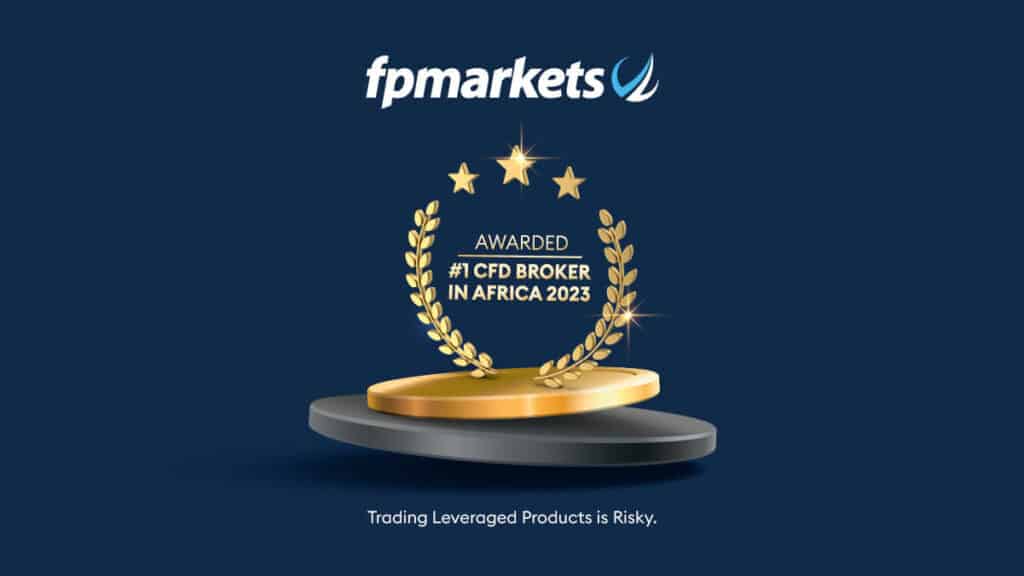 FP Markets, a prominent broker in Australia specializing in Forex and CFDs, was recently honored with the esteemed title of 'Best CFD Broker in Africa' at the renowned FAME Awards in 2023. This prestigious award serves as a testament to the company's remarkable growth and increasing influence within the African CFD market.
In a grand ceremony held on May 10, 2023, at the renowned Sandton Convention Centre in Johannesburg, South Africa, the Finance Magnates Africa Summit (FMAS23) showcased the best-known names of the financial sector. It was during this event that FP Markets, a leading broker, was honored with the esteemed title of 'Best CFD Broker in Africa.' The award celebrated excellence and innovation within the industry, bringing together prominent figures from the financial world.
This remarkable achievement marks FP Markets' first award in Africa for 2023, following a remarkable string of awards in 2022. These included the unprecedented fourth consecutive win of the 'Best Global Forex Value Broker' title and recognition as the 'Best Forex Broker in Europe.' Notably, this award aligns with FP Markets' regulatory approval by South Africa's Financial Sector Conduct Authority (FSCA) in 2022, solidifying the company's ongoing commitment to delivering an exceptional product and customer experience while maintaining robust regulatory standards across its global operations.
Craig Allison, the Chief Executive Officer of FP Markets, expressed his thoughts on the company's recent award, stating, "Being recognized as the Best CFD Broker in Africa is a significant milestone for our team. This award not only marks our first achievement on the African continent but also showcases our global presence in the Forex and CFD market. Our advanced technology, consistently tight spreads, and award-winning customer support have enabled us to deliver top-notch service to our clients in this dynamic region. Receiving this recognition is a testament to the dedication of our team, and we are excited to expand our footprint in Africa and strengthen our position as the preferred CFD broker for traders worldwide."
FP Markets provides traders with an extensive selection of over 10,000 trading instruments, granting them access to a diverse range of CFDs encompassing Forex, Indices, Commodities, Stocks, ETFs, Bonds, and Cryptocurrencies. This vast offering positions FP Markets as one of the industry's leaders. The broker offers leading trading platforms, including MT4, MT5, cTrader, and Iress, ensuring traders have access to cutting-edge technology.
About FP Markets:
With more than 18 years of industry experience, FP Markets stands as a multi-regulated broker specializing in Forex and CFDs.
The company offers highly competitive interbank Forex spreads starting from 0.0 pips.
Traders can choose from the leading powerful online trading platforms, including FP Markets' Mobile App, MetaTrader 4, MetaTrader 5, WebTrader, cTrader, and Iress.
The company's outstanding 24/7 multilingual customer service has been recognized by Investment Trends and awarded the 'The Highest Overall Client Satisfaction Award' over five consecutive years.
FP Markets has been awarded the 'Best Global Forex Value Broker' for four consecutive years (2019, 2020, 2021, 2022) at the Global Forex Awards.
FP Markets has been awarded the 'Best Forex Broker – Europe' and the 'Best Forex Partners Programme – Asia' at the Global Forex Awards 2022.
FP Markets has been awarded 'Best Trade Execution' at the Ultimate Fintech Awards 2022.
For more information on FP Markets' comprehensive range of products and services, visit www.fpmarkets.com.