Swiss FINMA warns against Fxtradingmarket and StainWayFinancials
September 22, 2019 at 10:17 PM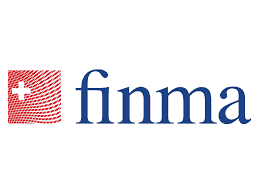 The Switzerland financial markets and service providers regulator FINMA has warned of unregulated forex brokers Fxtradingmarket and StainWayFinancials. According to the official notices, these entities may be carrying out unauthorized services and are not supervised by FINMA.
The Swiss Financial Market Supervisory Authority (FINMA) is the Swiss government institution responsible for financial regulation. The regulator supervises the banks, insurance companies, stock exchanges, and securities dealers, as well as other financial intermediaries in Switzerland. FINMA keeps a close eye on the unregulated brokers and usually warns in a timely manner of those who make false claims of Swiss regulation or location but are not Swiss-regulated.
These two brokers have one very important thing in common, they are both registered offshore, in the Marshall Islands. As we already know, offshore registration usually doesn't guarantee the safety of funds and clients' protection, especially in the Marshall Islands, where the local authority doesn't regulate forex businesses.


Fxtradingmarket claims to be a top online forex broker with many years of experience in the market. Despite this title, the broker doesn't seem to be regulated. It doesn't provide the company behind the brand's name. Fxtradingmarket claims to be located in Switzerland, however, as we can see the brokerage has been blacklisted by the Swiss authority.

StainWayFinancials is a company owned and operated by Starland Ltd. and registered in the Marshall Island. The broker claims to be authorized to offer trading of Contracts of Difference (CFD) on cryptocurrencies, commodities, stocks, currencies and indices. Although, the broker doesn't provide any regulatory information as well as its address or contact phone number.
We recommend to stay away from the unregulated brokers and pay more attention to the reliable and licensed ones. You can share your Fxtradingmarke or StainWayFinancials experience with us by commenting on this post.