EverFX becomes Sevilla's FC latest sponsor
January 19, 2019 at 05:30 PM

EverFX, a forex broker has become an official sponsor and global partner for Sevilla FC. The company's logo will appear on the front of the first team's shorts from this Saturday at the Santiago Bernabéu. EverFX signed a deal until the end of the current football season in Europe with an option to extend the validity into next year.
Sevilla FC and EverFX, a FOREX company, have reached an agreement for the company, who has its headquarters in Cyprus, to become an official sponsor of the team. Sevilla is Europa League's winningest team and one of Spain's most successful football clubs.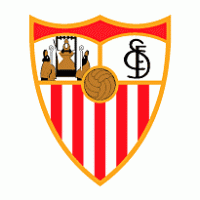 EverFX is a trade name of ICC Intercertus Capital Limited. ICC Intercertus Capital Limited is authorised and regulated by the Cyprus Securities and Exchange Commission (CySEC). EverFX is a broker of CFDs on forex, metals, commodities and more, offering retail and professional traders the liquidity and state-of-the-art platforms to trade derivatives over the internet.
The CEO of EverFX, Georgios Karoullas, has commented on the deal: "This is an agreement we're equally proud and excited about. From scouting players and nurturing young talent to winning on the highest level, Sevilla FC have set the standard for excellence both on and off the football pitch. EverFX wants to share and amplify everything this great football club stands for and we're happy to embark on this journey with such an elite team."
Sevilla FC's website states that the team and the broker operates under the same values of justice, transparency and competition, so it was the perfect choice to collaborate with.