ETFinance announces a sponsorship with Real Madrid Basketball
November 19, 2019 at 12:46 PM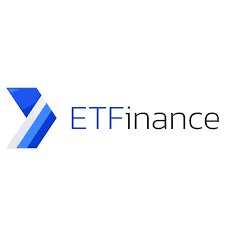 European online investment platform, ETFinance has announced its official partnership with Real Madrid's Basketball Club. This three-year sponsorship was announced at Real Madrid's facilities in Valdebebas.
The round table event was attended by Borja Vilar, regional general manager of ETFinance, a leading company in online investments in Europe; and Pablo Laso, Sergio Llull and Rudy Fernández, on behalf of the Whites' team.
Borja Vilar has commented on the sponsorship with ETFinance: "a platform for investors from those just starting out to the highly experienced. For the beginners, we have all types of tools to help you learn how to invest and understand the market. And for the experienced investor, we have the tools for analysis. For us, it is highly important to provide the type of tools that help everyone focus on their financial well-being. It is a way to give people the power to control their own money. In addition, we have mobile and desktop applications and hundreds of assets that you can invest in."

Vilar Martos has added that this partnership represents the common values at a global level. ETFinance wants to promote the values that they have as a company and of everyone that works there. That is why choosing the Real madrid was a natural fit.
"Real Madrid is perfect, not just for their global reach but because of their togetherness and the whole club family that they represent."
ETFinance offers its traders a unique trading experience that focuses on equipping them with all the tools and knowledge they need to build their financial future. Its platforms offer traders the ability to trade CFDs on a wide range of financial assets (equities, indices, currencies and commodities).