Eightcap – Organiser of TraderFest 2021, Top Online Trading Event of The Year
June 18, 2021 at 09:39 PM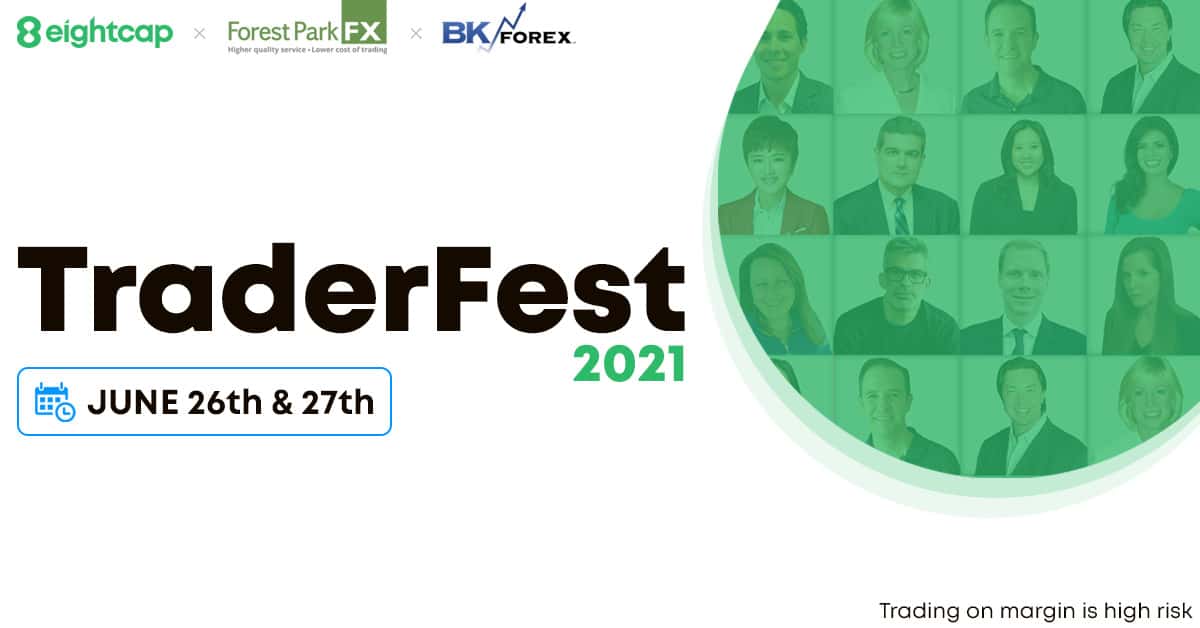 Multi-regulated FX broker Eightcap has announced that it's going to be an organiser of one of the biggest Forex and CFD events of the year – TraderFest 2021. The broker has partnered with ForestParkFX and BKForex to share the must-dos in financial markets that every trader should know.
Joel Murphy, Eightcap CEO, said, "We're excited to be involved in delivering the biggest retail trading event of the year. In uncertain times for financial markets, Trader Fest gives retail traders the opportunity to hear directly from professional traders and leaders in the online trading space. We're excited to help share their experience, strategies, knowledge and insights for the trading year ahead."
Justin D. Hertzberg, Esq., CEO of Forest Park FX said, "We have had the privilege of sponsoring the two prior TraderFest events, both of which were resounding successes. The speaker lineup for this TraderFest event is the best one yet, with market experts from virtually every asset class coming together to share their views on the market and provide guidance in unprecedented times. I am looking forward to the event as a sponsor, but also as a trader trying to make sense of the markets."
Boris Schlossberg from BKForex shared with us, "I am thrilled to have 12 world class traders share their best ideas on strategy, psychology and tools at TraderFest 2021. This project has been a labor of love for me, and I hope retail traders enjoy it to the fullest".
This online trading event will take place on June 26-27 and will be FREE for attendees. The official slogan of the event is "One Big Trade".
During TraderFest 2021, experts from various financial fields will cover a range of topics, including Forex, CFDs, Stocks, and much more.
There will be a lot of proven Forex professionals among the event's speakers, including the Original Market Wizard Linda Raschke. They will share their insights and tips in six discussion panels on Saturday and more on Sunday. The presenters will include Rob Booker, Blake Morrow, Justin Hertzberg, Mandi Rafsendjani, Tracy Shuchart, Daniel Sinnig, and Kiana Danial on the first day. Karen Foo, Kathy Lien, Linda Raschke, Stuart McPhee, and Boris Schlossberg will tell more about market insights on the second day of the event.
Those who want to attend the event can get a FREE spot and learn more by visiting www.traderfest2021.com. Those unable to attend won't miss out; Eightcap will record the entire event. The only thing you have to do is to register so Eightcap can provide you with the video content.
About Eightcap
One of the leading Forex brokers, Eightcap provides online trading services on a global scale. The main services to look out for are CFDs based on shares, forex, cryptocurrencies, indices, and commodities. Being regulated by the Australian Securities and Investments Commission (ASIC) and the Vanuatu Financial Services Commission (VFSC), the Melbourne-born company is well-established.