Spanish regulator has warned against Dax1001 and ICE-FX
November 20, 2019 at 06:07 PM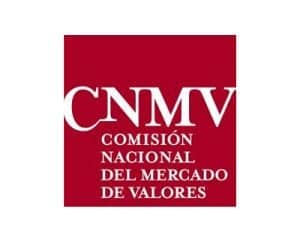 Spain's financial markets and services regulator CNMV has issued warnings against two forex brokers Dax1001 and ICE-FX. According to the public warning notices, these entities are not authorized to provide investment services or investment advice and auxiliary services, including foreign currency transactions in Spain.
The National Securities Market Commission (often abbreviated as CNMV) is the Spanish government agency responsible for the financial regulation of the securities markets in Spain. It is an independent agency that falls under the Ministry of Economy, Industry, and Competitiveness. The regulator maintains a register with investment companies that are authorized to operate in Spain.
Are these brokers legit?
Dax1001 is a Forex broker that offers trading in Forex, CFDs on goods, metals, energy and shares. The company is owned and operated by One Thousand One Ltd., registered in the Marshall Islands. The brokers registered in this offshore zone are not overseen by any authority and are not subject to any regulatory regime.

ICE-FX is a Forex broker, owned and operated by ICE-FX Markets Limited and registered in Malaysia by the Labuan International Business and Financial Centre. Judging from the languages supported on the website, the broker has been targeting residents of Russia, Spain and Portugal. However, ICE-FX is not regulated in any of these countries. Previously, the company was registered in Vanuatu which is still an offshore zone same as Malaysia.
We always advise traders to avoid dealing with unregulated forex brokers, such as Dax1001 and ICE-FX. You can also share your experience with these brokers by commenting on this post.