CNMV has warned against Zenith FX Trade and GstRel firms
October 5, 2019 at 09:42 PM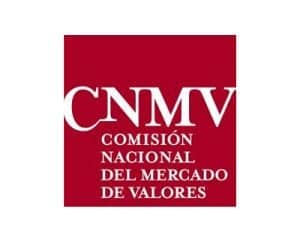 Spain's financial markets and services regulator CNMV has issued warnings against two forex brokers Zenith FX Trade and GstRel. According to the public warning notices, these entities are not authorized to provide investment services or investment advice and auxiliary services, including foreign currency transactions in Spain.
The National Securities Market Commission (often abbreviated as CNMV) is the Spanish government agency responsible for the financial regulation of the securities markets in Spain. It is an independent agency that falls under the Ministry of Economy, Industry, and Competitiveness. The regulator maintains a register with investment companies that are authorized to operate in Spain.
Zenith FX Trade is an investment company offering its investors access to high-growth investment opportunities in Forex and Crypto markets and other services. According to the information provided on the website, Zenith FX Trade is the United Kingdom registered legal international investment company. Despite the provided documents about the registration with the Companies House, it doesn't mean the authorization of the Financial Conduct Authority. Companies House is the United Kingdom's registrar of companies, it is not the regulator that approves licenses for the brokers in the UK. And, of course, there is no information about this broker in the UK's FCA register. 
As to the Forex broker GstRel, it doesn't disclose the company behind the brand name and claims to be located in the United States. The terms and conditions on the website state the Company is licensed and regulated under e-gaming in the British Isles (offshore zone) by the Isle of Man GSC. However, the Gambling Supervision Commission is not the regulator that authorizes brokers in the US or any other country. 
We always advise traders to avoid dealing with unregulated forex brokers, such as Zenith FX Trade and GstRel. You can also share your experience with these brokers by commenting on this post.