BDSwiss received the Best Mobile Trading Platform Europe 2021 Award
July 5, 2021 at 09:39 PM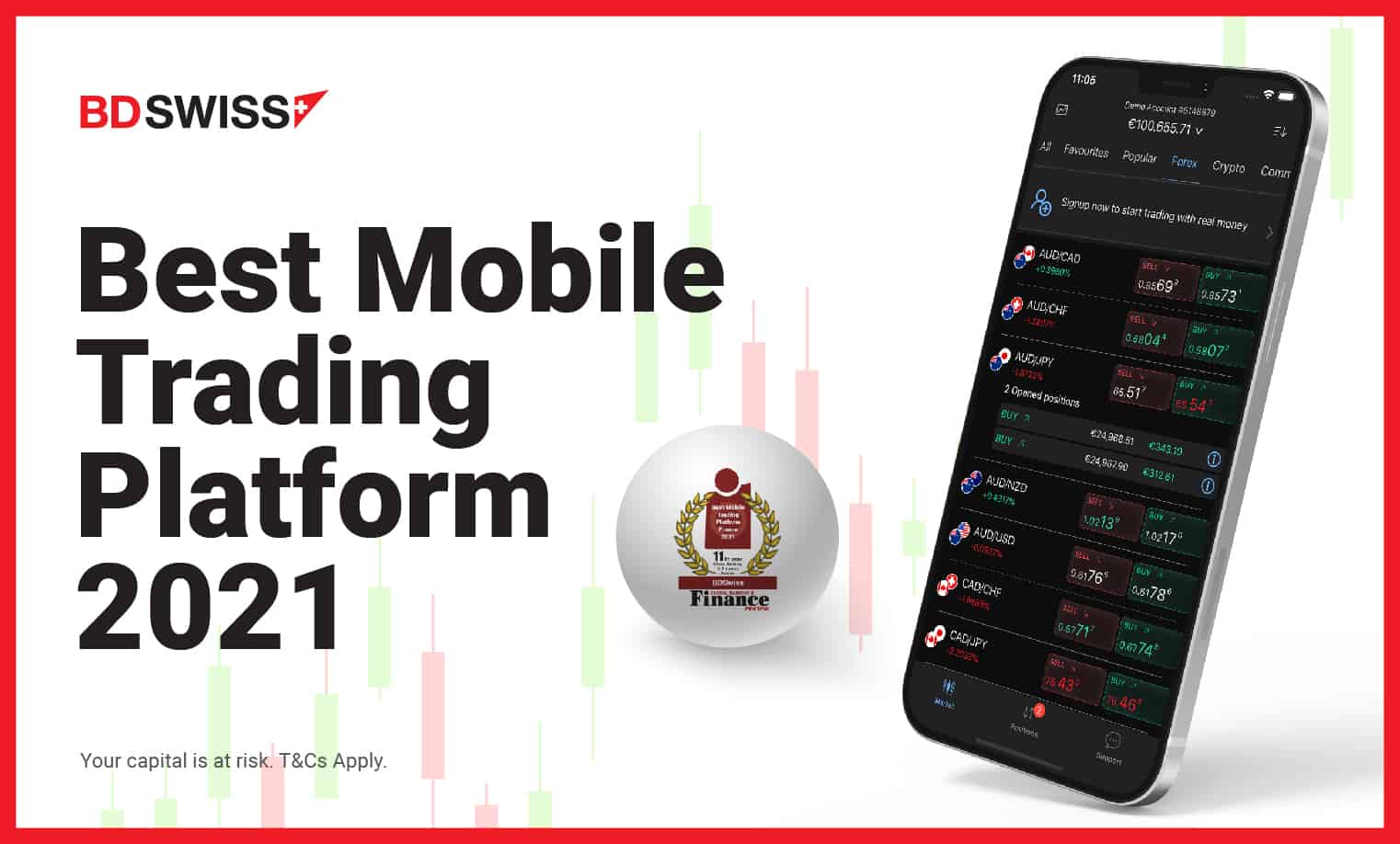 The leading Forex and CFD investment services institution BDSwiss has recently received the prestigious Global Banking & Finance Awards® Best Mobile Trading Platform Europe 2021 award. The company was awarded for its in-house developed mobile trading app which offers easy access to more than 250 instruments from 6 asset classes to online traders.
BDSwiss is well-known for its world-leading platforms, competitive services, and swift market order execution and award-winning conditions since the very start 9 years ago. The broker provides access to the market through MetaTrader 4, MetaTrader 5, the BDSwiss WebTrader and the BDSwiss Mobile Trading app.
Global Banking & Finance Awards® found the interface of the BDSwiss Mobile Trading app to be incredibly user-friendly. They also praised how intuitive the app is, with the buy/sell functionality being straightforward for clients to use on the go, while offering access to the same tools available on the BDSwiss desktop client, fully in sync with MetaTrader platforms.
"2021 has been a banner year for BDSwiss thanks to the company's incredible services," Wanda Rich, Editor of Global Banking & Finance, said. "BDSwiss offers a wealth of mobile trading tools on its platform making it the go-to financial app in Europe. There is a lot to love about the mobile trading app and BDSwiss's large client-base is proof of just how good the platform is."
Christos Alatzidis, Group CIO & CTO (Chief Information and Technology Officer) at BDSwiss, commented on the announcement of the award, saying "We are delighted to receive this prestigious award as recognition of our ongoing efforts in creating a trading app with today's traders' needs in mind. From the beginning, we wanted to create a streamlined, hassle-free mobile user experience. This is why we focused on a highly intuitive design that allows traders to trade 'on-the-go' with many useful features and additional tools available to facilitate mobile trading. We take pride in our in-house iOS/Android development team and we remain committed to always keeping our mobile trading app updated with the latest financial technology innovations."
BDSwiss is a leading financial group of companies, offering Forex and CFD investment services to more than 1.5 million clients worldwide. Since its inception back in 2012, BDSwiss has been providing top-class products, a wide range of platforms, competitive pricing and fast execution on more than 1000 underlying CFD instruments. BDSwiss Group complies with a strict regulatory framework and operates its services on a global scale under different entities. With over 250 personnel, BDSwiss Group maintains operating offices in Europe and Asia.
The Global Banking and Finance Awards® were established to recognize businesses of all sizes that succeed at high levels in specific areas of the financial industry. The website and magazine's prestigious awards are well-known throughout the global banking and financial sectors. The awards reflect innovation, achievement, strategy, progressive, and inspirational changes that take place within the sectors. The awards have evolved over the years and grown to include businesses in a variety of areas.
For more information on BDSwiss, please visit the company's official website. To download the BDSwiss mobile app, please visit the app's official page.