Bank of Russia Licensing FX Brokers
December 28, 2018 at 02:46 PM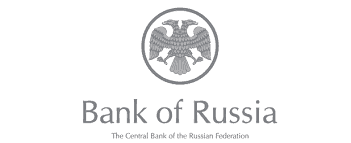 In general condition, the Russian market operates through its strict centralized nature and governmental influence on its development. Since the Forex industry gained its popularity and spread to a Russian market as well, the majority of offered trading services was managed through offshore brokers. The industry players maximum participated to Russian self-regulatory organization CRFIN, yet it was never a broker's obligation to enter.
In addition, earlier in 2015, the first deputy head of the Central Bank compared the forex market to a casino and said that the regulator is not interested in the onward development of such companies in Russia.
However, starting from 1 January 2016 Forex brokers that operated in Russia were required to get a license from a Bank of Russia, as the government understood the necessity of regulation. This statement affects a number of brokerages that expressed concerns about their legal operation in Russia from now on. The board director of CRFIN mentions that the new law will protect forex brokers and prevent fraudulent entities, as well as set active clients' interest towards investment with a reliable broker. Years of non-licensed brokerage activity finally got an implementation of a regulatory regime.
The application of the companies towards their license receiving appealed actively by the largest brokerages, as the companies welcomed the development of a regulated environment in Russia. Back in 2016, when forex brokers were about to receive professional licenses in the securities market, the first firms Alpari and Forex Club were named as the largest players in Russia, while the first firm was Finam investment holding.
Among required obligations and new laws toward Forex Brokers, the Bank of Russia set a capital minimum amount of RUB 100 million ($1.5 million), high qualification criteria, strictest supervision of operation along with a necessary requirement towards top management of the company and its staff members. The companies are also obliged to pool funds into a compensation fund with a purpose to reimburse clients in case of broker's insolvency. In addition to these requirements, earlier this year 2018, the authority updated its statements and requirements towards Forex leverage limitations and looks forward to setting up a maximum level of 30:1 and allow trading strictly on forex related products. That step was a quite logic due to a recent introduction of a leverage cap by European authorities and amendment of the trading offer accordingly.
However, the members of Forex organization operating in Russia were rather disappointed, as typically assets offering to diversify its exposure to the volatility of various classes and a much higher level of leverage. In fact, until now Bank of Russia did not issue or register a large number of licenses, as this may take place as a general Russian conservative opinion about forex industry or just a consequence of a better offshore establish proposal in Russia. Since the beginning and until now there were only nine brokers which obtained its legal licenses of forex dealers from a Russian central bank.
The opinion of experts mentions that in fact, the Russian forex brokering is a very specific case, since the Central Bank did regulate brokers until now, gave its permission to operate, yet the companies found their way out to maintain "better process" in their own interest. As the licensed companies are mainly international holdings with numerous subsidiaries, the majority of trading accounts indeed were opened with offshore entities, while Russian jurisdiction branches took a responsibility mainly on advertising. The purpose of these is to attract new clients and ensure constant influx, while the account management goes through an offshore specification. The regulatory reports that brokers submit were consistent of performance data, while the initially small number of accounts were operated throughout Russian entity and hiding its real nature.
In conclusion, it came to the point that the latest breaking news just before the end of 2018, appeared to revoke of five licenses, of the largest forex companies operating in Russia and providing clients to markets and trading. As the Central Bank reporting, the reason for the decision was that these companies repeatedly violated regulations and legislation of the Russian Federation. (Read on more about 5 licenses annulation by the link).
The representatives of revoked companies were surprised by the Central Bank action, as the brokerages just a day before participate into summit where the trading markets were discussed too and nothing showed a potential of regulatory increase. Therefore, Russian trading industry does not know what to expect next, however, it's obvious that the latest actions and plans show that the Bank of Russia made it seriously to clean up the market and develop further trading offering in a more trustful, sharply regulated way.
The current increase of regulation and revoke of licenses that brokers were definitely not ready to face, will affect the operation of brokers in Russian markets, their development and specifically the legal side of service delivery in Russia itself. Russian economy had always shown its centralized way of operation, and recent action towards the relatively young Forex Russian market will act on a better way towards the traders, as these steps mean a serious claim to enable clear and well-regulated operation of Brokerages in Russia.
What is more, the last official permit was received by an Alfa Forex company just a week ago in December 2018. The broker previously accepted Russian clients throughout its Cyprus subsidiary Alfa Capital Holdings Cyprus Limited and has a long history of operating in Russia itself. The newly licensed Russia broker mentioned that the company applied for its license in May, and already by December became an official member of the Association of Forex Dealers. This act confirms Bank of Russia concerns and forward look on trading development and regulation of the Forex offering within Russia territory, as well as a growing potential. Yet, from now on Russia strongly welcomes only those companies that deliver clear and transparent brokerage operation throughout compliance with Bank of Russia regulation.