Axiory Launches a New Vibrant Website to Mark its Expansion
December 8, 2021 at 09:49 PM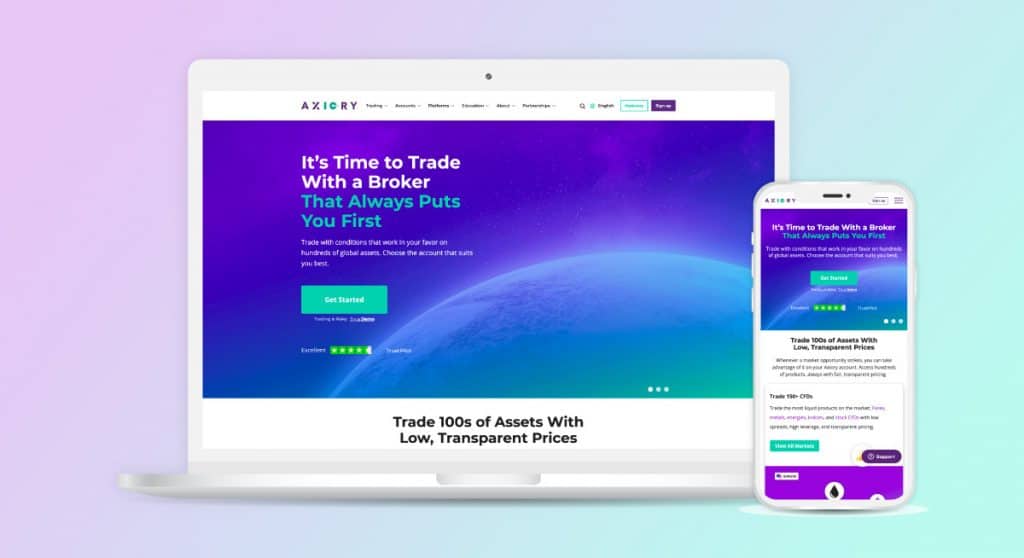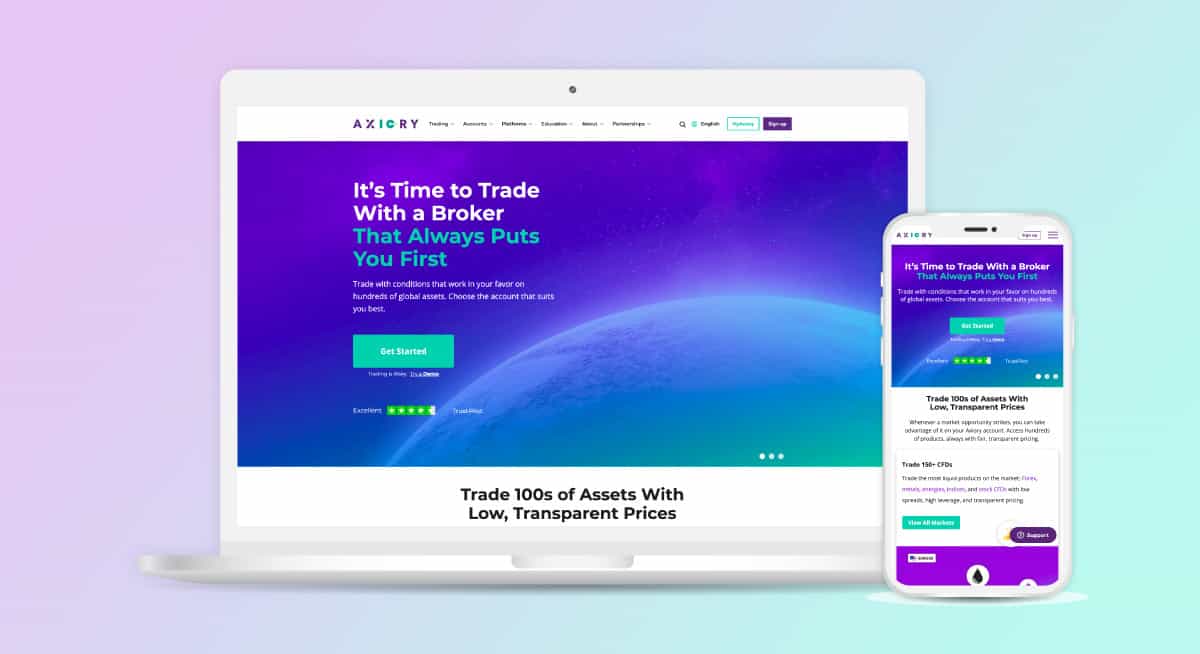 Global award-winning brokerage Axiory has launched a new website that has been a part of the company's plans since 2020. 
This new website represents the evolution of the Axiory brand with its modern approach to investments and finance. The website is now carries a sporting a brand new vibrant look, with brighter colours and an entirely restructured user experience.
Marketing Director Dominic Poynter has commented:
"Investing is the birthright of every individual. Every person can take part in the vast markets and their endless opportunities, and it doesn't have to be a complex process. In 2021 we can confidently say we offer everyone who's passionate about trading, a full rounded experience with the ability to build a rich portfolio with CFDs, Stocks, and ETFs".
Furthermore, the new brand represents the broker's attitude towards finance and their forward-thinking approach to investments.
"We want to redefine how people view personal finance and widen their scope by offering a solution designed by humans for humans without sacrificing any of the company's professionalism and our high-grade services", 
said CEO and Director Roberto d'Ambrosio.
The broker has updated the tagline on the new website which is now saying "Trade Better Together" and talks about the trading community that Axiory has built as a broker and through its dedicated market news and education portal Axiory Intelligence. Clients are never alone with an award-winning support team and can 'trade better' with a licensed and regulated broker by their side.
"The thing about evolution is that it never ends. What we've accomplished so far is still evolving and traders can expect new products and services by the end of 2021 and beyond", said Poynter.
Axiory will continue offering the 50% bonus with up to 5000 USD in trading credit into the first quarter of 2022, to give new and existing clients a "gentle push" and help them achieve their goals.