Axiory Global Introduces EU Stocks to its CFDs Offering Amid Successful 50% Bonus Campaign
October 26, 2021 at 09:30 PM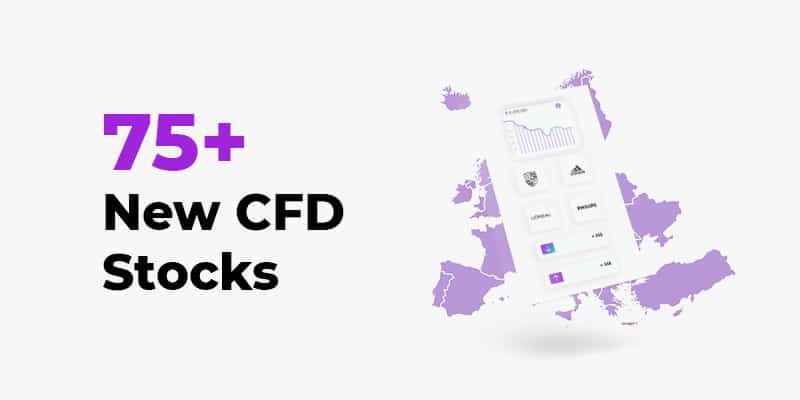 Global award-winning brokerage Axiory Global has expanded stock CFDs products to more than 135 brands by adding the EU stocks to its CFDs offering.
At the end of 2020, Axiory introduced stock CFDs trading and has since become the go-to-broker for stock trading. The wide range of stocks includes CFDs, exchange-traded funds (ETFs) and exchange stocks. International broker offers its traders a wide variety of global brands such as L'Oreal, Porsche, Rolls-Royce, Adidas, Ferrari, Nokia, and more.
"Listening to our traders is a trait we always practice, and it's the only way to move forward as a broker." said Marketing Director Dominic Poynter, "we listened to our traders last year when we introduced stock CFDs and later on when we introduced exchange products, and now we are once again fulfilling our traders' needs by adding new products that will offer them new exciting opportunities in the market."
Stocks has been a part of the Axiory's long-term strategy, including the launch of of their investments-dedicated account, complementing the four CFDs accounts earlier this year.
Among broker's latest additions there is an education portal Axiory Intelligence that provides educational material and webinars for stock traders.
All these new CFD products were first introduced at the end of 2020 amidst the massively successful 50% bonus campaign and reintroduced earlier this year.
"Traders can depend on solid conditions which we designed to enhance their trading at any time. The promotions are our way of saying thank you for choosing us and remaining loyal to us," said Poynter, "the 50% bonus is us encouraging traders and fostering their enthusiasm for trading with a small push".
Traders and investors can open an account with Axiory to access hundreds of CFD and investment products, including more than 135 stocks and ETFs.