Are Stocks Headed For a Correction?
April 5, 2022 at 08:23 PM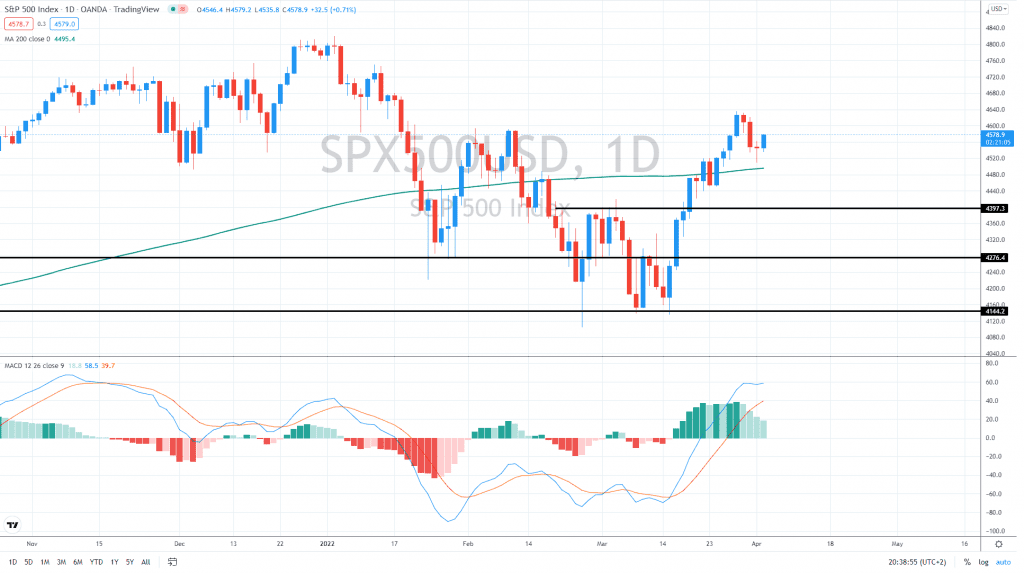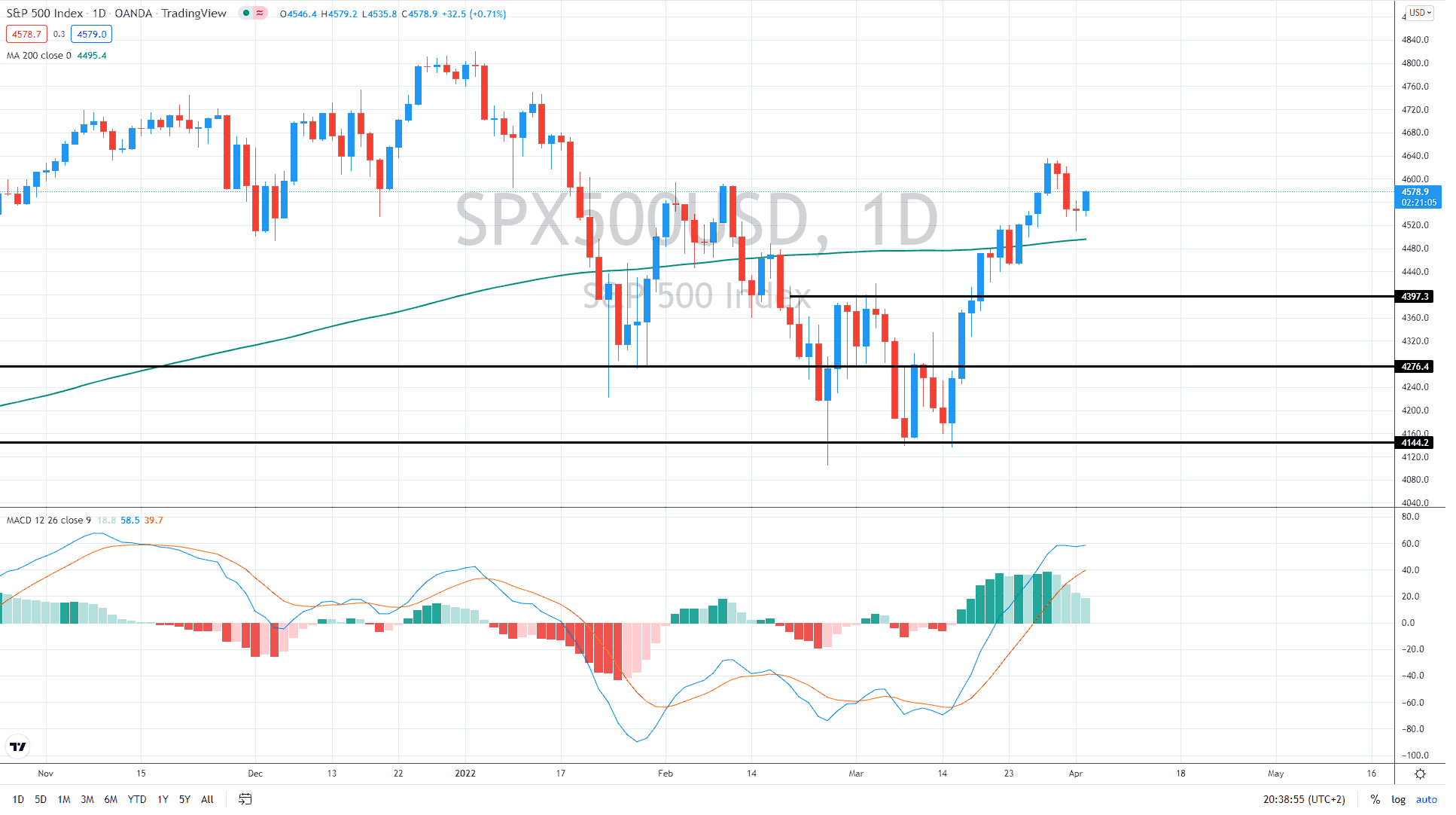 The last two weeks were highly positive for US equities and other global indices as the SP500 index rallied 10% and erased nearly all of this year's losses. 
However, judging from the soaring yields and hawkish Federal Reserve (Fed) expectations, the rally might be over soon.
Morgan Stanley Remains Bearish
Morgan Stanley has recently warned that recent gains in equities won't last, and investors should be more defensive with their portfolios.
Chief US Equity Strategist Michael Wilson said "the bear market rally is over," and the bank suggests putting money into bonds instead of stocks in the near term. He indicated growth would be the main focus heading into the following months, and that's why Morgan Stanley is "doubling down" on a defensive bias. 
Wilson thinks the US economy is on track for a significant slowdown. He pointed to a drop in demand with the end of fiscal stimulus money, high prices caused by the conflict in Ukraine, and the post-pandemic inventory buildup. He further explained that all that would create a "less-forgiving" macroeconomic environment, which will squeeze corporate profits.
Rally Wilson added the gains for stocks in the second half of March, which produced a winning month for the markets, was predictable from a technical standpoint, and doesn't have staying power. Morgan Stanley has been the most bearish big bank, predicting the SP500 index will be at 4,400 USD by the end of the year. However, compared with Monday's price of 4,570 USD, that would be only a 3.5% decline. 
However, the market now trades above its 200-day moving average, currently near 4,500 USD. So as long as the index stays above it, the outlook seems bullish.
The Fed is Hawkish
Investors now anticipate the Fed will increase fed funds by 50 bps at its next meeting this month. Another 50 bps increase could come in June as inflation shows no signs of easing. Inflation is at levels that have preceded recessions throughout the last 50 years.
Additionally, the yield curve had inverted. That could be the single most accurate predictor of a recession. It has accurately predicted every recession since the early 70s, including the 2020 recession. And it's now forecasting a recession soon.
The Fed has started raising rates into this mess. It all points to a sharper correction in equities as valuations are still stretched, and the market ignores all the negative factors. Therefore, investors might consider reducing their exposure to riskier sectors, such as tech or cyclicals, and start buying some defensives, such as utilities or groceries.