MultiBank Group Acquires AETOS China
June 29, 2019 at 10:11 PM

MultiBank Group, a leading online trading brokerage, has announced its acquisition of AETOS Capital Group Pty Ltd which is based in mainland China operations. The purchase is to include the transfer of AETOS's tens of thousands of traders to trade with the MultiBank Group brand. Previous AETOS traders will trade under a new division of MultiBank Group called MBG.
MultiBank Group and its subsidiaries are licensed and regulated worldwide by many reputable regulators including BaFin in Germany, ASIC in Australia, RAK in the UAE, FMA in Austria and CNMV in Spain. The company prides itself on its combination of prime liquidity and cutting-edge technology, as well as reliable customer service.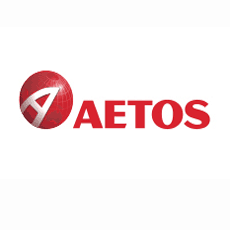 AETOS customers can expect a smooth transition between the brands. Mr. Draco Ng, the former CEO of AETOS Capital Group, will become the CEO of the new MBG division and will work tirelessly to ensure that all traders will receive the same level of service that they've been receiving, including competitive execution speeds, technology transfers, and top-level security. The transfer is expected to be completed over the weekend following the trading week ending on June 8, 2019.
Ms. Sophia Barnes, Marketing Manager of MultiBank Group, comments, "The Group is now finalizing further expansion in England, Kuwait, Philippines, Indonesia and Kenya, all of which are envisaged to be operational in 2019. This brings the total global reach of MultiBank Group to 18 offices worldwide."
AETOS is a global provider of FX and CFDs that giving its clients access to a wide range of markets including forex, metals, energy, and indices while serving their clients through corporate headquarters in Sydney Australia and serving global presence through London, UK office and customer support office in China. You can read our full AETOS review here.